Leading aesthetic dentist, Dr Mohsen Tehranian, concludes his explanation of how Invisalign has become an essential tool in the dental armoury
In part one I highlighted the immense benefits of Invisalign from Align Technology and explained how using its dedicated orthodontic design software, ClinCheck Pro, as part of the overall digital workflow process both simplifies treatment planning and provides a great communication tool. Because ClinCheck Pro demonstrates every stage of the treatment program we can use it to show the patient what we are doing and the final outcome before we even start treatment, it is one of the best sales tools in the surgery.
Invisalign has become so much more than an orthodontic system in my practice; it is now a key element in day-to-day aesthetic dentistry. But we mustn't lose sight of the fact that it is first and foremost a great orthodontic system.
Crowding and spacing
Invisalign works perfectly to address problems caused by dental crowding and spacing. That's it, job done, story told. Let's go for coffee. Seriously there is no limit to what can be done with Invisalign. I think of it like a Rubik's cube, it seems difficult until you understand how it works. And there's more than one aligner to choose from, so which is best for each particular case? Start by investing in an iTero intra-oral scanner − which works beautifully with ClinCheck Pro − to help decide which package will lead to the desired outcome.
Align's digital iTero intra-oral scanner is an open architecture system which provides a dental "chair-side" platform to map the alignment of the teeth, the shape of the mouth, its relationship with surrounding tissues and the dimensions of the jaw. At a touch of a button these amassed images can then be displayed immediately on a screen in a variety of angles to allow the dentist to demonstrate the anomalies which could be corrected using the Invisalign system. The images can even be manoeuvred to show the likely outcome of treatment.
After performing an iTero scan the patient's mouth is displayed on the screen in the ClinCheck Pro virtual space. Click on any tooth and at the bottom of the screen will appear its required rotation, extrusion or intrusion to attain the desired outcome. Using this information helps us decide the optimum Invisalign package for the job.
The Invisalign for you
Invisalign i7 is indicated for First Premolar to First Premolar, pre-restorative cases requiring rotations of no more than 10 degrees and intrusions/extrusions up to 0.5mm, Crowding or space closure of 2mm. It's a fast package for use in minimal movement cases or pre restorative treatment.
Invisalign Lite is heftier; don't let the name fool you. It can be used full arch to deal with crowding and spacing up to 4mm. It will deal with rotations up to 28 degrees and mild crossbites. ClinCheck Pro will help you see virtually in real time the modifications and consequence of these modifications on the adjacent teeth and occlusion. The job will be completed in seven months. ClinCheck Pro will also precisely indicate the amount of interproximal reduction where needed, you can modify these by looking at your patient's pictures now present in Clincheck pro.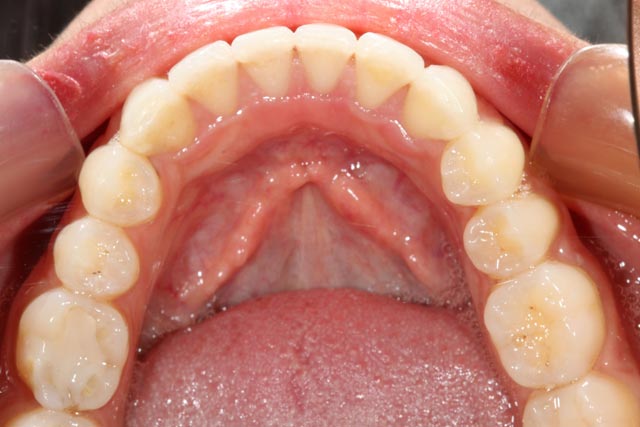 It is very important to check that the IPR can be done at the stage requested by the technician, and you may often need to change this when the contacts are in the correct position. I also try to do the IPR between teeth that already have Class 2 fillings. When dealing with IPRs I use small, high-speed very fine burrs working first on the lingual side of the tooth and then buccaly. I find this works faster and is much more comfortable for the patient.
Invisalign full is designed for more complex cases requiring movements in excess of 4mm, and Invisalign teen has been created for those sometimes difficult indications occurring in young adults.
Five years ago Align Technology began the first in a series of new product innovations in its G-series; improving the materials it uses, features it includes, and the capabilities of the aligners, so that it is now able to treat far more complex malocclusions including severe misalignments needing extractions, deep bite, open bite and rotations over 40 degrees.
Most recently Invisalign has been able to address an orthodontic condition known as deep bite (top and above) which affects an estimated 45% of teens and adults in Europe, and therefore the system is well placed to offer solutions for a larger proportion of patients with more complex malocclusions.
As a result of these introductions with the G series it is possible to improve the predictability of tooth movements and enable practitioners to achieve even better clinical outcomes. New and improved features have been engineered to offer control and improved predictability. These are customised for each tooth, using advanced virtual modelling, and are positioned precisely to deliver the proper forces.
Time is important
I want to take a little diversion here and talk about how to best utilise your chairside time when using Invisalign. ClinCheck Pro is your friend here. Thanks to its planning system you should have everything you need in place before the patient arrives, including an understanding of where and how much IPR will be needed.
Your auxiliary staff will already have placed attachments on the aligner (I use Grandio A1 from Voco for this) and then put it in the bag before placing it in the box ready for fixing. I am a great believer in empowering my team. My nurses are trained to perform scans and explain treatment plans. My time is important and my team know what to do.
Also on the subject of time, I will never use palatal attachments. They ruin the bite and can be a problem to remove, which wastes my precious time. Anyone who knows me knows I hate to waste time.
And finally
You have to explain the importance of life-style caution during the Invisalign treatment process. Patients can snack while wearing aligners but whatever they eat or drink mustn't be too hot or too cold. Absolutely no hot drinks while wearing the devices, this must be stressed. Heat removes tension, and from the moment they drink that hot cappuccino they are no longer using teeth straightening aligner technology they are wearing a mouth guard.
The longer they wear their aligners during the day the more effective the treatment will be. 22 hours a day is best, though they can be removed for meals and teeth cleaning.
Invisalign has become as much a tool in my surgery as my hand tools. I can use it to save a patient's money during a smile makeover and I can use it to manage expectations and explain outcomes. I bring it into play during just about every cosmetic procedure because it is reliable, consistent and effective. The technology is constantly upgraded and every successful treatment is recorded and analysed by Align Technology to better inform practitioners using ClinCheck Pro. I use Invisalign because it works for me and my patients. Most of my patients think I'm their best friend. Well I am, I love them all, and I would never use anything but the best for them.
Author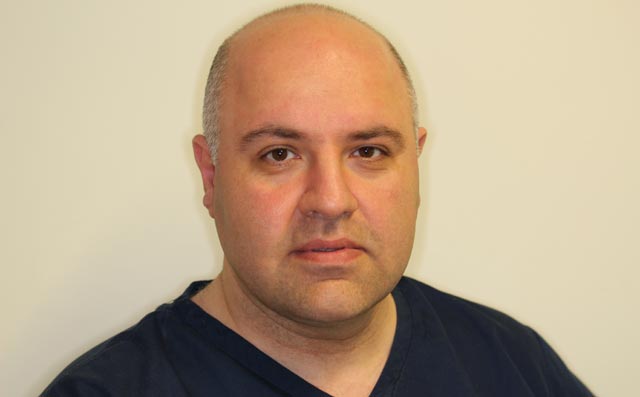 Dr Mohsen Tehranian is the principal of his London-based Dream Smile Dental Clinic and one of the leading Invisalign practitioners in the UK and is the only dentist in London to have performed over 2000 Invisalign treatments.
For more information visit http://www.dreamsmiledental.co.uk/
For more information about Invisalign, iTero scanners and ClinCheck Pro visit www.invisalign.co.uk and www.itero.com