Dr Rhona Eskander describes the new SmileView visualisation tool
Using a highly sophisticated automated learning algorithm, the new SmileView system uses a database of tooth movements from over six million Invisalign cases to provide a visualisation of both the prospective patient's current dentition and the projected outcome.
Dr Rhona Eskander will be talking about her experiences of SmileView as a practice building tool during the British Dental Conference and Dentistry Show at the NEC, Birmingham, on 17 and 18 May 2019 on the Align Technology Stand H30. Here she (above left) and her practice manager from Chelsea Dental Clinic, Joshtyn Ann (Josh) (above right) talk about the impact of SmileView in practice
Dr Eskander talks about SmileView:
In my opinion we cannot view the teeth in isolation from the face. The impact on the rest of the face is really crucial to planning and the success of treatment. I believe it is an ethical necessity to look at the whole face when treating the teeth – particularly as both the malocclusion and the eventual treatment outcome have a profound psychological impact on the patient.
Getting a tool like SmileView where the whole face is involved is really a major step forward, and the tool is so accessible and so easy for the patient to use – it is fantastic. Easily accessible from a mobile phone SmileView sits perfectly with the millennial patient who craves instant feedback and wants to know what the outcome and impact of the treatment might be. It is the perfect "try before you buy" concept.
I have been using SmileView for a few weeks, I was asked to preview it before its general UK release. We now encourage patients to use SmileView at home or in the waiting room before a consultation, all you have to do is give them a website link. It creates anticipation and stimulates so many questions regarding the next steps.
We first tested it on our staff and the feedback gained said it was very user-friendly. You just take a shot of your face on your phone using the SmileView app and literally a minute later you get a picture showing what you would look like with aligned teeth. Millennials and Gen Z absolutely love taking selfies so it is especially applicable to them.
SmileView has proved a great additional tool for the dental practice. We bought an iTero digital scanner which can demonstrate treatment outcomes within minutes and now we have SmileView which involves the whole face and puts the treatment into context, which definitely capture more patients' interest.
When we respond to patients' enquiries by email we mention SmileView. Josh, our practice manager, encourages patients to use it before their consultation, and when we share social media stories people want to try it. Patient response has been very positive, fun. We have even seen patients in the middle of treatment who tried SmileView to see that the end goal is worth the journey.
The SmartView tool is so intuitive that I think that anyone with a smartphone will find it very easy to use, if not a friend or family member can help someone who is interested. And SmartView has a positive impact on business, it helps overcome that initial fear of financial commitment.
Thanks to typodont, the iTero and now SmileView, patients can immediately see the impact the treatment could have on them and make decisions with confidence. SmileView will undoubtedly help with case uptake and therefore with business growth. I have been waiting for this to be launched and am so excited by the impact it will have.
Josh talks about the practice benefits of Invisalign:
After Rhona underwent training in the treatment about four years ago we began offering Invisalign clear aligner therapy to patients. It proved itself both a great system and of great benefit to patients from a variety of perspectives – not just aesthetic. It was so easy to integrate into practice workflow, and Align Technology provides so many resources about how to talk to patients. It's so straightforward. If you have a good workflow in the first place it just integrates naturally.
We have grown considerably thanks to the Invisalign system. So many patients come to us for Invisalign treatment, then recommend us to their friends and family, which has built us a very loyal patient base.
Ultimately, patient experience is our number one priority, which means every member of staff needs expertise regarding the Invisalign system to ensure a smooth process and a happy experience. Everyone needs to share the same message and the same enthusiasm. From admin staff to nurses and hygienists we all need to communicate the aesthetic and health benefits of Invisalign.
It is important for all of us to help manage expectations and convey the message that it is not an instant makeover but a long-term investment. Orthodontics can't done at a click of a button. It is incumbent on all the staff to keep patients motivated throughout their treatment journey.
The Invisalign system has grown the practice a lot and brought us regular patients who continue to come for check-ups and regular dentistry. The Invisalign system has also brought a new dimension to the practice, it's great to offer a treatment which brings positive changes to lives, making our work more rewarding.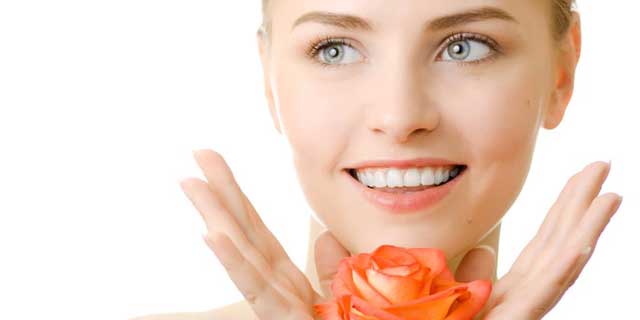 SmileView is another great tool to help us communicate the benefits of treatment with the Invisalign system. It will undoubtedly help us convert more patients. Like iTero, it shows we are up-to-date with the latest digital technologies of tooth movement, it initiates interest, keeps patients engaged and excites them about the possibilities of what can be achieved.
SmileView is a great adjunct to Invisalign and doesn't require much training at all. What is important is to have a basic understanding of how Invisalign works, learn how to talk to patients, how to build enthusiasm, then introduce them to ClinCheck and SmileView. It's great fun and it's surprising how much it changes patients' view of their whole face
Now we tend to use SmileView everywhere; starting at the front desk to get patients invested with the potential – and then again during the consultation. We even email them in advance and encourage them to try it before they come in. Rhona uses her very active social media to talk about it. Practically every patient has a Smartphone and SmileView makes so much sense to them.
That the practice is staying with Align Technology is forward thinking. It's about minimally invasive dentistry, being more health focused and more natural, and that's the direction we want to go. So providing more Invisalign treatments, offering scans with iTero and using SmileView – we are excited to discover what we are planning next.
Driving demand

Align's new SmileView visualisation tool is designed to drive awareness and demand for teeth straightening using Invisalign treatment. Patients who request a consultation with an Invisalign dentist after using SmileView will be directed to the nearest practitioner in their area via "Find a Doctor" or, alternatively, via the Company's or Align's Smile Concierge team which can help them find an experienced dentist and even schedule an appointment.

For more information about the Invisalign system and to try SmileView, visit www.invisalign.co.uk