Align Technology's second Annual European Growth Summit "Great success"
Industry's largest clear aligner clinical education event brought together leading Invisalign trained dentists from around Europe when Align Technology hosted its second European Growth Summit, running from 5-6 July in Berlin, Germany, which was attended by some of the leading Invisalign trained dentists from around Europe.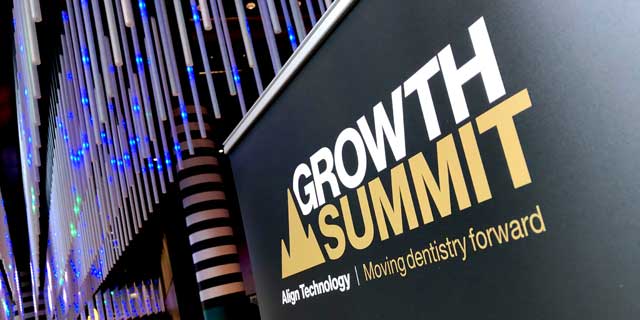 An organiser said: "The event was a great success. Align Technology is the leader in digital orthodontics and is committed to helping Invisalign dentist partners better understand the enormous opportunities digital orthodontics and an end-to-end workflow offers. Our 2019 European Growth Summit built on the inaugural Growth Summit last year in Copenhagen and the attendees very much engaged with the talks and workshops available to them.
"The event reflects Align's commitment to sharing forward- thinking knowledge, and providing networking sessions with like-minded, progressive practitioners who can share insights that may help them move forward with their practice."
The Berlin Growth Summit's programme covered in-demand topics including best market practices and developing inspirational leadership skills. Speakers took delegates from the successful adoption of new technologies to the power of digital storytelling, while exploring emerging trends, with a keen focus on enhancing patients experience, engaging them in their treatment, and providing the key steps for moving a practice forward.
Attendees to got up close and personal with the latest Align Technology innovations, such as SmileView tool and iTero 5D Element scanner, as well as hearing from leading lights on how iTero scanner and the Invisalign system are key to the development of any forward-thinking dental business
The 2019 Growth Summit featured a line-up of speakers from within dentistry, who together will be delivering an overarching view of the profession's exciting future.
The Summit also brought together a wealth of thought -provoking presentations from speakers with a broader focus to provide the building bricks for business success and personal growth.
Despite the shifting dental landscape delegates had the opportunity to gain valuable knowledge from insightful lectures and informative hands-on sessions that will help empower them and guide them into taking their practice forward in a confident way.
Programmed To Change
Following two presentations on Align's continuous product and technology innovation the first day privided an incisive look at 'science fiction in healthcare'. Medical futurist Bertalan Mesko (top) dedicated his entertaining presentation towards highlighting the ways that incorporating new technology into healthcare can evolve the way delegates might incorporate essential changes and improvements in the way they deliver dentistry.
Ken Hughes, a leading shopping and consumer behaviouralist, explored the concept of modern-day consumerism and the ways digital influences are shaping patient expectations and values, not just online but also in the real world – with immediacy, efficiency and hyper-personalisation as three major considerations.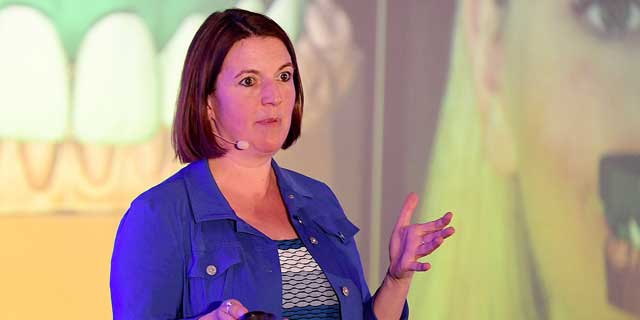 Elaine Halley (above), Michaela Sehnert, Edouard Negre and Giuseppe Marano presented clear guidance on the practical tools and techniques vailable to help maximise the benefits of the digital workflow using iTero technology. A round table discussion during the afternoon session gave eager delegates an opportunity to get hard hitting advice with leading Invisalign providers Raman Aulakh (below) and Chris Orr.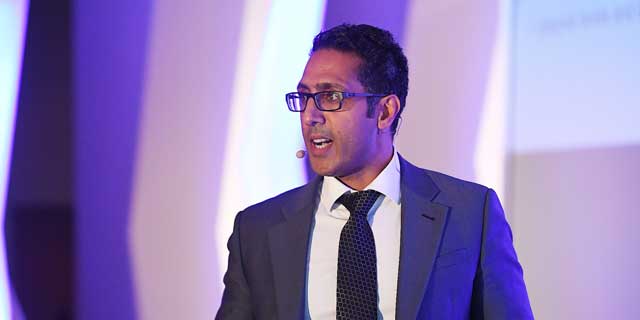 The day ended with Dr Hannu Vesaden's comprehensive overview of minimally invasive intervention for maximum results.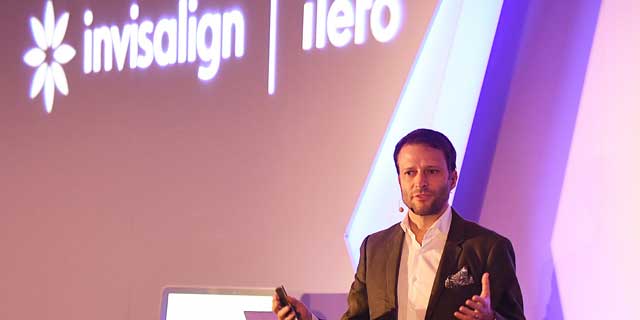 The second day dawned with Dr Christian Coachman (above), looking at the new era of Digital Smile Design. He also celebrated the recently announced collaboration between Align Technology and the Digital Smile Design protocols.
Two hands-on workshops followed by exploring the advances in the latest iTero Element 5D scanner by looking at its capabilities, as well as how to integrate and adopt the new scanner as part of "comprehensive and multidisciplinary dentistry". Delegates learned how an important benefit results from scanning every patient at each visit to better visualise changes to dentition, optimise workflows, and engage patient understanding and gain consent for treatment.
Olivier Boujenah's workshop addressed 'Maximising iTero: Embracing digital expansion', while Dr Nolting demonstrated the need to 'Stop guessing, start scanning: Digital Dentistry Starts with iTero Element 2'.
Wrapping up this year's Growth Summit, entertainer Ruby Wax (above) explored the ways technology can aid mindfulness, and wittily shared her experiences of living the sane life in a chaotic world during her address entitled 'Sane New World'.
For more details visit http://aligngrowthsummit.com/