Henry Schein: Managing through crisis for a stronger tomorrow
During the Chicago Midwinter Dental Meeting Henry Schein hosted a webinar entitled "Managing Through Crisis for a Stronger Tomorrow," during which the Company's leadership presented its view of the future of dentistry within the context of the COVID-19 pandemic.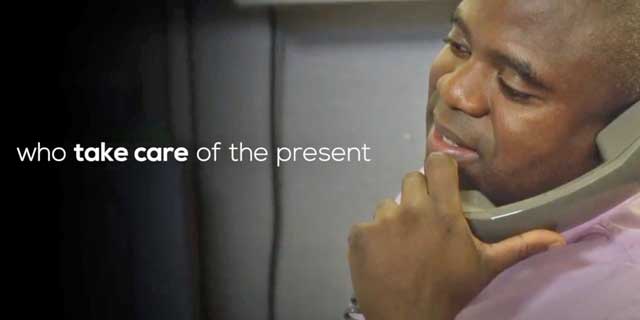 To start the event, held on 25 February 2021, Stanley M. Bergman (top) Henry Schein's Chairman of the Board and Chief Executive Officer presented key learnings from the COVID-19 pandemic, including that dentists around the world can play a key role as front-line responders during the pandemic as well as the importance of dental practitioners being involved with administering COVID-19 point-of-care rapid tests and vaccinations.
He said: "What a year it has been since the pandemic started a year ago. The past year has been incredibly challenging for the dental profession and for society in general, a remarkable year during which lessons have been learned."
Mr Bergman continued to observe that people are seeking moral leadership and the role of business has changed. The Edelman Trust Barometer shows that distrust is being driven by a growing sense of inequity and unfairness in the system.
The perception is that institutions increasingly serve the interests of the few over everyone. Government, more than any institution, is seen as least fair; 57% of the general population say government serves the interest of only the few, while just 30% say government serves the interests of everyone.
The public expectation is that business must no longer just be about business but also about becoming good corporate citizens while showing a commitment to a purpose beyond just making money.
Mr Bergman also highlighted the importance of caring for the physical and mental health of the team as well as friends and family. While the COVID-19 vaccine will not prove to be a silver bullet with repercussions of the pandemic felt for the next five- to 10-years, it has provided an important opportunity to incorporate dental health as part of the systemic healthcare system.
Under the umbrella of prevention and wellness the dental teams can play a special role – including vaccination and point of care tests in the dental surgery. He added: "We are optimistic that dental teams globally will emerge stronger from the crisis as they accelerate the adoption of digital technologies to advance the delivery of care. Dentists can adopt the role of frontline responders."
But, he asked, what can the dental community expect from Henry Schein? The Henry Schein One programme is a synergistic service to provide comprehensive and seamless access to dental/specialist products and innovative software that will help drive practice development. It offers a plethora of business solutions that will drive efficiency in practice so dental professionals can concentrate on delivering the best clinical care.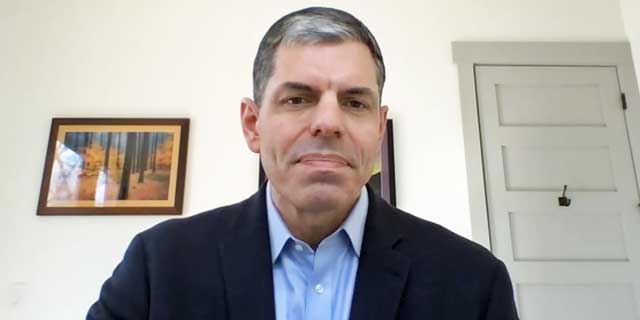 Following Mr. Bergman's presentation, Jonathan Koch, Senior Vice President and Chief Executive Officer of Henry Schein's Global Dental Group, provided insights on the Global Dental Group's support of customers throughout the COVID-19 pandemic, and shared his perspective on emerging trends in the global dental market.
"From the beginning of the pandemic, Henry Schein's Global Dental Group has remained flexible in its approach to serving our customers, our supplier partners, our Team Schein Members, and the communities in which we live and work," concluded Mr. Koch.
"As the dental profession continues to change, our team remains steadfast in our commitment to staying agile so that customers can 'Rely on Us' to provide a wide variety solutions so dental professionals can focus on delivering high-quality care."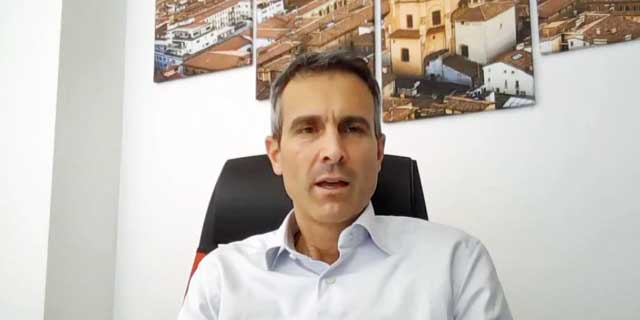 Six additional Henry Schein leaders also discussed how their regions handled the challenges presented by COVID-19 and provided key business updates within their geographies: A.J. Caffentzis, President, US Dental Distribution; Andrea Albertini (above) President, EMEA Dental Distribution Group; René Willi, President, Global Dental Surgical Group; Prashant Ohri, Vice President and General Manager, Henry Schein Canada; and David Brous, President, Strategic Business Units and Asia Pacific and Brazil Dental.
To view a replay of Henry Schein's global media event, go to https://vimeopro.com/user25711844/managing-through-crisis-for-a-stronger-tomorrow-media-event