Oral Health Foundation/Align Survey shows "The Tooth" on how the pandemic has affected our smiles
New data collected by an Oral Health Foundation and Align Technology survey [1] has uncovered the profound impact the pandemic has had on the way UK adults view their smiles. 58% of the British adults surveyed said that they have changed the way they see their smile as a result of online video calls, with 33% now more aware of the colour of their teeth and 24% more conscious about teeth alignment.
The new research was released as part of National Smile Month – an annual campaign by the Oral Health Foundation – which takes place between 17th May and 17th June and provides an opportunity for everybody to gain more confidence about their smile by learning the basics behind good oral health.

The survey also disclosed that 11% of UK adults feel self-conscious about seeing their smile during an online meeting or video call. Dr Nigel Carter OBE, Chief Executive of the Oral Health Foundation, believes the growth and increased use of digital technologies has led to an increased exposure of the smile.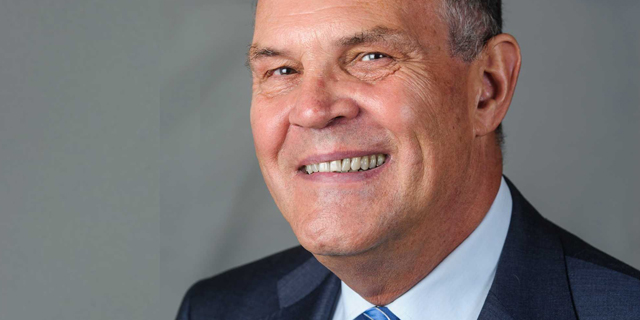 He observed: "Physical interactions have been limited over the last 12 months, and for many, have been replaced with gatherings online. This technology has been an invaluable tool, whether it be facilitating business meetings or allowing grandparents to see their new-born grandchildren for the first time.
"It has also led to us seeing our own face, and smile, far more than we are used to. The smile is one of the most important assets we have and is how we communicate our thoughts, emotions and feelings towards one another. Because of its prominence, and importance, the smile can also be a great source of concern for some people.
"The colour and shape of our teeth are the first things we tend to notice and feeling self-conscious is quite normal. What we must remember, however, is that the most important part of the smile, is its health."
Dr Carter added that a healthy mouth can be achieved through regular visits to the dentist in addition to an effective oral health routine at home, the key components of which are brushing for two minutes twice a day with a fluoride toothpaste, cleaning in between the teeth daily with interdental brushes or floss and cutting down on sugary foods and drinks.
The Oral Health Foundation and Align Technology survey also revealed how the pandemic has affected fresh social developments. It seems that 58% of UK adults surveyed say smiling is important in developing new friendships and relationships and believe covering the smile with face mask has had detrimental social effects, with 62% of female respondents saying they have been struggling to form connections with others.

Dan Parsons, Marketing Director UKI for Align Technology, believes that National Smile Month provides many people with a chance to reflect on their smile and take practical steps towards a healthier and happier future.
He said: "As the UKI starts to gradually ease restrictions and come out of the pandemic, many of us are finding more reasons to smile again. We are proud to partner with National Smile Month, supporting the efforts of consumers for a healthy, beautiful smile.
"Most people don't realise that straighter teeth are not just about good aesthetics, they also contribute to better overall hygiene, gum health, potentially less tooth wear and overall longer and sustained tooth health. Our research data shows that many respondents are still hiding their smiles. If that includes you, then please take National Smile Month as your chance to change things.
"By taking practical steps to better oral health – including proper cleaning and flossing, regular dental check-ups – or teeth straightening, if your teeth are crooked – you can enjoy the positive and connection-forming benefits that come with a healthy and happy smile."

For more information about National Smile Month, including how to get involved in this year's campaign, head to www.smilemonth.org.
If anyone requires dental advice or information, they can also call the Foundation's dental helpline on 01788 539780*. This confidential helpline is manned by oral health professionals and is open between 9am – 5pm from Monday to Friday.
*Calls are charged at your standard network rate

Reference:
1] Oral Health Foundation, 'National Smile Month Survey 2021', UK, Broadcast Revolution, April 2021, Sample 2,009.