BACD 18th Annual Conference – "A family affair"
The organisers of the BACD 18th Annual Conference – On the Shoulders of Giants – say the conference: "Provided an exceptional event for both members and non-members with a passion for ethical cosmetic dentistry. Held in Newport, Wales, there was education for the whole team as well as the chance to get together with friends and enjoy time with the BACD family."
Dr David Watson from Beacon Dentalcare, said: "The speakers have been superb and the content very impressive. I also had a good night at the gala dinner. I have been a member of the BACD for about 15 years and the greatest benefit has always been the networking and the access to people – they are my dental family."
Dr Rory Dewhurst from Smile Studio Penarth added: "I was really looking forward to hearing from Frank Spear, and Javier Tapia was great as well. There has been a good range of topics covered and the gala meal was excellent too."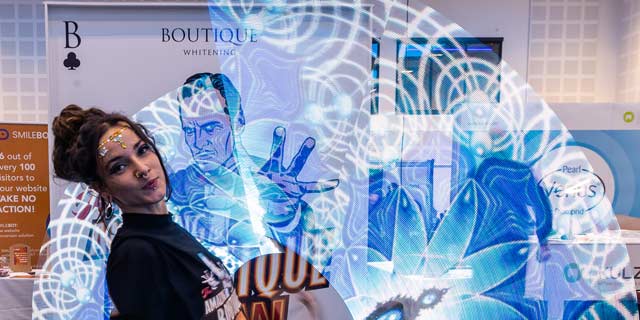 The organisers said: "Part of what makes the BACD Annual Conference the massive success that it is every year is the support it receives from the trade. Their involvement is integral to bringing world-class speakers to the stage and ensuring up-to-the minute topics for all attendees."
A spokesperson from Platinum Sponsor for 2022, Boutique Whitening, said: "There was excellent organisation for this event, we received great customer engagement at the stand and the socials were enjoyable."
A team member from Gold Sponsor, Wrights, added: "Excellent venue with easy access and superb facilities. We found the delegates to be very engaging and the gala dinner was superb."
A spokesperson from DMG, also a Gold Sponsor, said: "A fantastic and well-organised event – as always. The delegates are high quality who are interested in our products and take the time to have genuine interaction throughout the event. We are looking forward to 2023!"
BACD welcomes new Board and Committee Members
As part of the AGM at the BACD 18th Annual Conference, the Academy was delighted to welcome new individuals to the Executive Board and Committees.
New Board Members:
• Gina Vega
• Sheila Nguyen
New Committee Members:
• Simon Chard – President
• Luke Hutchings – President Elect
• Sam Jethwa – Vice President
Congratulations to all on their new appointments and we look forward to seeing what the BACD can achieve in the year to come.
Well done also to newly Accredited members – Thomas Sealey, Dipesh Parmar and Richard Coates!
For now, don't forget to save the dates or register for your place at the BACD 19th Annual Conference in 2023 – now live on the website.
BACD 19th Annual Conference
New Horizons
9-11 November 2023
London
www.bacd.com