3M Oral Care: Restoration longevity – the key to lasting success
A spokesperson from 3M Oral care explains why achieving a long-lasting outcome that is aesthetic, functional, and seamlessly blends with the patient's lifestyle is the "ultimate goal".
Restoration lifetimes – how long will they last? On average, the lifetime of dental restorations such as crowns and fillings, is thought to be around 5-15 years, with research placing the median survival period at the 8-year mark. One of the most significant influences on treatment longevity, regardless of the type of restoration, will inevitably be patient lifestyle.
For instance, if a patient needs a deep filling due to a high-sugar diet and poor oral hygiene it is inevitable that it will fail faster than if these behaviours are addressed. Smoking, regular consumption of alcohol and potentially stress-related, involuntary actions such as sleep bruxism have all been linked to restoration failure.
Maintenance, product selection and materials
Many high-quality dental products have data supporting their effectiveness in a variety of clinical scenarios which you can use it to help make an informed choice when formulating your armamentarium, and regular dental visits are essential to help ensure that long-lasting care
Research has assessed the lifespan of over 1.3 million dental restorations in England and Wales, and found that one of the core factors affecting how long a restoration lasted was intervention.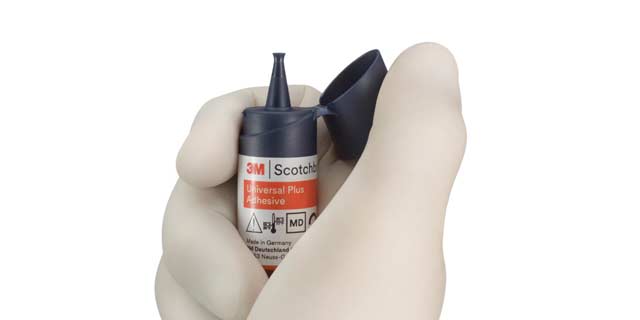 Average rates of survival without professional intervention at one, five and ten years were recorded as 89%, 62% and 46% respectively, which makes it clear that regular professional maintenance is necessary to help restorations to last as long as possible.
3M Oral Care has teamed up with leading clinicians in the field to create Success Simplified – seven stage guidance for indirect restorative procedures that includes product selection, cutting-edge techniques and maintenance tips to streamline effective care, and encourages professionals to select products that make a difference at every stage.
From high-quality materials such as 3M Lava Esthetic Flourescent Full-Contour Zirconia to products that help to streamline treatment such as 3M RelyX Universal Resin Cement and 3M Scotchbond Universal Adhesive, Success Simplified provides a straightforward way to revolutionise the care you provide.
By using the most suitable products and ensuring good home oral hygiene routines and regular maintenance, patients can rest assured that any restorative work will last for longer.
For more information, call 08705 360 036 or visit https://www.3m.co.uk/3M/en_GB/dentalv2-uk/indirect-restorations/success-simplified/
3M is a trademark of the 3M Company