Tooth fairy payouts vary from 50p to £20 – but where is the best going rate?
Perfect for Halloween, a story about supernatural creatures that visit children in the dark of night. Wobbly teeth are an exciting rite of passage for children anticipating a visit from the Tooth Fairy – but research shows the going rate varies wildly around the UK.
In a study undertaken by Stem Protect, the UKs stem cell and tooth storage bank, families were asked about the going rate for the Tooth Fairy – a tradition where parents leave money, usually coins, for their children in exchange for a lost baby tooth.
The Tooth Fairy is thought to be traceable back to early Norse and Northern European traditions, where children were paid a 'tooth fee' for losing their first pearly white. Despite its ancient roots, the tradition continues today, with the vast majority of parents reporting their own version of this nocturnal visitor leaves just a few coins under the child's pillow – a token to celebrate a childhood rite of passage.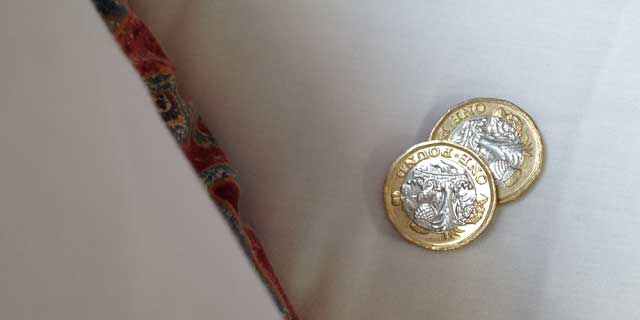 However, Stem Protect's research showed wide variations in the amount children received for this ancient ritual across the country. The study, which looked at 2,000 families across the UK, showed the following 'going rates' for the Tooth Fairy:

Bradford - 50 pence
Edinburgh - 75 pence
Nottingham - £1.00
Manchester - £1.20
Bristol - £1.25
London - £1.50
Leeds - £1.50
Harrogate - £2.50

Children in Bradford were discovered to receive the lowest haul from the Tooth Fairy on average at just 50 pence. Manchester's youngsters receive £1.20 on average, beating Edinburgh's more modest 75 pence - and Nottingham sits squarely in the middle at £1 exactly. While London, where you might expect that the Tooth Fairy's payout might be higher to match the cost of living, children receive £1.50 on average – a significant percentage lower than the earnings of the lucky children living in Harrogate.

Children in the leafy North Yorkshire town were found to receive an average of £2.50 per tooth, making it the most lucrative area for losing a tooth – however, there were some isolated instances where it seemed the Tooth Fairy had really splashed the cash.
Harvey, 41, from Leeds, admitted that he eschewed the tradition of leaving coins for his child when they lost their first tooth, instead slipping a £20 note under the pillow instead. He told researchers: "To be honest, it was a bit excessive, I've set a high bar for myself. I really wish I'd given less – or should that be the Tooth Fairy had given less – but it was the first tooth and it's a tradition."
Anna Edwards, spokesperson for Stem Protect, noted: "It's clear there's no set rate for the Tooth Fairy across the UK but many parents may be relieved to see that 50 pence is still acceptable.
"However, it's also lovely to see that the tradition continues for a new generation, and it can often be a good way to talk to your children about their dental hygiene. For example, telling them that the Tooth Fairy will only leave a gift for clean teeth is usually a great motivator when it comes to the bedtime toothbrushing routine!"

For more information about Stem Protect visit https://www.stemprotect.co.uk/ or call 0800 211 83 89