Saving Kids' Teeth Conference asks why sugar continues to rot the nation
As the cost of removing rotting teeth in children and teenagers continues to soar, and as extractions hit a new high, dentists were once again reminded about the UK's child tooth decay crisis at this year's Saving Kids Teeth Conference in London organised by the Dental Wellness Trust.
A recent analysis of NHS spending data found there were 45,077 extractions of multiple teeth in under-18s in England in 2017/18 at a cost of £38.9 million – that's an 18% increase on the 38,208 in 2012/13, which cost £27.4 million.
This startling finding was confirmed by speakers at the conference where Professor Nairn Wilson, Dr Kathy Harley and Dr Siobhan Barry all highlighted the causes of the high decay in childrens' teeth.
Ms Kawther Hashem, a Registered Nutritionist and Campaign Lead for Action on Sugar based at Queen Mary University of London, blames excessive consumption of fizzy drinks and foods high in added sugar as a major reason behind the surge in cases of treatment.
Many will have seen the headlines over recent years which have revealed the shockingly high and unnecessary levels of sugar in carbonated sugar-sweetened soft drinks – calling for immediate action to set targets to reduce sugar levels of all products in order to halt the obesity epidemic.
Sugar-sweetened fizzy drinks are a large contributor to sugars in our diets, especially for children and a hidden source of calories. On average, 16% of adult's daily added sugar intake comes from soft drinks. For teenagers, it makes up nearly a third (29%) of their daily added sugar intake and contributes to 4.8% of their total energy intake.
Sugar has no nutritional value whatsoever and is a major hidden source of calories – contributing to obesity and tooth decay which is a major cause of pain in children.
Alarming levels of sugar
"We must particularly protect children from this public health hazard and the food industry needs to immediately reduce the amount of sugar that they are adding, particularly to children's foods, and stop targeting children with massive advertising for high calorie snacks and soft drinks", says Dr Linda Greenwall and charity founder of the Dental Wellness Trust and organiser of Saving Kids Teeth Conference.
Only last month saw news about the alarming levels of sugar and calories hidden in milkshakes sold across high street restaurants and fast food chains, according to a latest survey by Action on Sugar released as part of Sugar Awareness Week.
Family restaurant Toby Carvery was ranked as the most 'shocking shake' with its 'Unicorn Freakshake' containing an alarming 39 teaspoons of sugar – that's over six times the recommended daily amount of sugar for a 7- to 10-year-old. The next worst offender was Five Guys Banana and Chocolate Shake with an excessive 37 teaspoons of sugar – the equivalent of drinking over four cans of cola.
When it comes to hidden calories, Public Health England's sugar reduction targets include a cap on milkshake products likely to be consumed in a single occasion to 300 calories.
However, a milkshake such as Toby Carvery Unicorn Freakshake at 1,280 kcal per serving is more than half the daily-recommended amount of calories for an adult and four times PHE's proposed calorie limit. An average 25-year-old would need to jog for nearly three hours or vacuum the house for five hours to burn off the calories.
Mandatory traffic lights labelling
This new research concludes that all products sold in high street restaurants and fast food chains, with nutrition labelling available online, would receive a 'red' (high) label for excessive levels of sugar per serving.
The group of leading experts is now calling for mandatory traffic light coloured nutrition labelling across all menus, while the UK government is consulting on menu calorie labelling, as well as a complete ban on the sale of milkshakes that exceed a calorie limit of 300 kcal per serving.
This contrasts with Public Health England's ambition to achieve only a 10% reduction in sugar by mid-2019 and a further 10% by mid-2021 to meet the 20% overall target, which will still leave these milkshakes with vast and unnecessary amounts of sugar.
Ms Hashem says: "Undoubtedly some of these milkshakes contribute to excess sugar and calorie intake, and it is shocking this information is hidden from the consumer, who would struggle to find it. It is time the government introduced legislation to force companies to be more transparent about what is in their products by displaying clear nutrition information online and in the outlets, at all times."
Dr Greenwall adds: "These findings are remarkable, especially given tooth decay among children in Britain is now at a record high, largely because food and drink products are packed with unnecessary sugar.
"As the number of youngsters admitted to hospital to have their teeth extracted continues to escalate, manufacturers, the out of home sector and parents must take immediate responsibility by significantly reducing the amount of sugar given to children, as well as enforcing daily brushing to reduce the likelihood of tooth decay."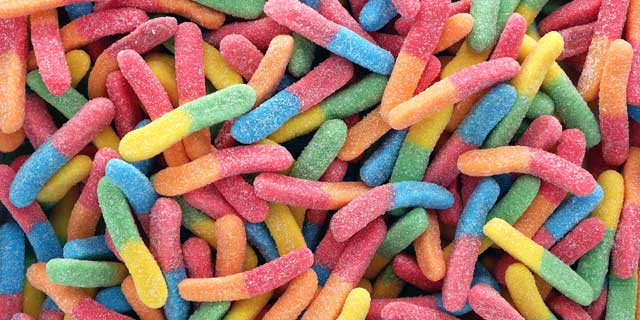 Doing nothing is not an option
This view is reinforced by Dr Saul Konviser – part of the Dental Wellness Trust who says health ministers must do more to tackle a wholly preventable disease.
Dr Konviser says: "We have an oral health crisis on our hands right now, especially among children from poorer backgrounds, and need immediate government investment in activities such as supervised toothbrushing and oral health education programmes for school children.
"It's no secret that children's poor dental health can limit their ability to eat, play, socialise and speak normally – not to mention the long terms effects in later life. Doing nothing is simply not an option."
Dr Greenwall concludes: "Of course, this is only part of the solution – and much, much more is required if we are to see a significant reduction in tooth extractions among children such as parental education, product reformulation, banning of junk food advertising and widening the sugar tax to other products.
"Every child, no matter where they live or who they are, deserves the basic human right of good oral health and we as a society owe it to them."
Dental Wellness Trust is currently running supervised toothbrushing programmes across schools and nurseries in Luton and London. To register interest in setting up the supervised toothbrushing programme in your local nursery or school, please contact: This email address is being protected from spambots. You need JavaScript enabled to view it.
To discover more visit www.dentalwellnesstrust.org
Photos by Sylvanus Urban, Maddi Bazzocco, and Fatima Akram on Unsplash