BDA, ADG, DDU and Dental Protection respond to the Healthwatch Report on dentistry
The British Dental Association has backed calls from patient champion Healthwatch for the Government to act on the ongoing crisis in dental services in England that has been cast into stark relief by the COVID pandemic.
In its latest report the group highlights an unprecedented 452% rise in calls and complaints about dentistry over summer, with their Chair, Sir Robert Francis QC, urging Government to act to resolve "both long-standing and COVID-related issues in dentistry."
Between March and the end of August 14.5 million fewer NHS dental procedures took place in England. The BDA has estimated that figure rose to over 19 million by the end of October. Owing to official restrictions, 70% of practices are now operating at less than half their pre-pandemic capacity. 55% of practices estimate they can maintain their financial sustainability for 12 months or less.
Prior to the pandemic unmet need for NHS dental services in England was estimated at over 4 million people over 18, or nearly 1 in 10 of the adult population with families in Portsmouth facing ferry rides and patients in parts of Cornwall round trips of up to 120 miles to access care.
The widely discredited, target-driven NHS contract – dubbed by the Commons Health Committee as "unfit for purpose" – funded care for little over half the population before the pandemic and prompted a collapse in morale within the workforce. The BDA has urged current Health and Social Care Committee Chair Jeremy Hunt MP to resume the inquiry initiated in the last Parliament that was canned by the snap general election at the end of 2019.
British Dental Association Chair Eddie Crouch said: "For many people dentistry effectively ceased to exist at lockdown, as a system already in crisis was pushed ever closer to the brink. The difference now is problems that have dogged families from Cornwall to Cumbria for decades are now the reality in every community in the UK.
"The arrival of COVID vaccines will not solve the problems facing millions of our patients. Sadly 'business as usual' in dentistry means postcode lotteries, failed contracts, and underfunding. The Government says the mantra is 'build back better'. It must apply that logic to dental services."
Dental Protection responds to Healthwatch report
Dental Protection has also defended dentists following the publication of a new Healthwatch report on dentistry and the impact of COVID-19. Commenting on the report, Susie Sanderson, Dentolegal Consultant at Dental Protection, reiterated the extremely challenging environment for dental professionals.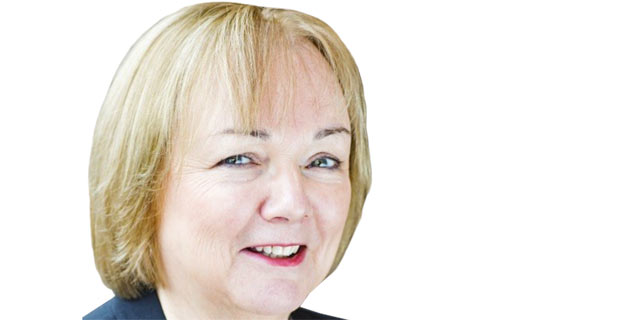 She said: "Dentists have faced a range of challenges throughout the pandemic, and many have returned to practise in equally challenging circumstances – adapting to additional PPE and new ways of working, worrying about their health and that of their staff and patients, and facing a significant backlog of patients with outstanding treatment due to the unavoidable delays.
"45% of UK dentists say their mental wellbeing is worse compared to the start of the pandemic. Many dentists have also expressed their frustration that guidelines are not always easy to decipher and adhere to, and are having an adverse impact on the operating capacity of the practices.
"The delays and disruption frustrate patients, but also create stress for dentists, who are doing their best but feel they cannot always act in their patients' best interests for reasons beyond their control.
"We want to reassure all members that Dental Protection is here to offer support. I would also encourage members experiencing work-related stress to make use of our free counselling service. The service is provided through a third-party partner and is completely confidential."
ADG's Neil Carmichael adds the Association's response
Neil Carmichael, Chair of the ADG has responded to the Healthwatch England report: "Healthwatch England's report published today on the impact of COVID-19 on dentistry confirms the ADG's campaign for action be taken to increase access to dentistry. The ADG is seeking a new contract for NHS dentistry where oral health is a higher priority and flexible commissioning is encouraged."
"We must also recognise the need to recruit more dentists. To deliver dentistry effectively in all regions in England quite simply, more practitioners are required."
"Healthwatch England's report has cast a light on a period in dentistry where access was severely curtailed because of restrictions placed on the profession, which has further compounded pre-existing problems."
"I look forward to Healthwatch England's positive engagement as we seek a new way of working in NHS dentistry and a comprehensive workforce strategy from Government to fill the vacancies in areas of greatest need."
DDU says difficulties caused by pandemic not the fault of dental professionals as it responds to Healthwatch report


Responding to the Healthwatch report about the impact of the pandemic on dental services John Makin, head of the DDU, said: "We note the findings of the Healthwatch report and sympathise with patients who are experiencing the difficulties described in accessing dental care. Dental professionals understand patient's frustrations and are working within the current system and restrictions to provide high quality care.
"Patients have been understanding on the whole but, as the report shows, some are dissatisfied with long-standing contractual issues on patient registration and the difficulties caused by the pandemic, which are not of individual practitioners' making. For example, the backlog of patients requiring treatment caused by the suspension of routine care during the first lockdown and the restrictions now in place on numbers of patients who can be seen and treatments available.
"At the DDU we are already seeing the impact of the pandemic in the number of complaints we are supporting our members with and cases are unfortunately likely to increase. When examining the current situation, it's really important that the context in which colleagues are currently working is taken into account. This has been acknowledged by the CDO, the GDC and others. Our members are at the sharp end of dealing with the types of incidents identified by Healthwatch and we encourage them to get in touch with us for expert support in responding to patient concerns."
Notes:
[1] What people are telling us: A summary, July – September 2020, Healthwatch, 9 December 2020.
[2] Freedom of information request. Data from NHS Business Services Authority eDen systems recording Courses of Treatment delivered by NHS general dental services contractors in England for months April-August 2020 indicate 14.5m fewer courses delivered against averages for the same period in 2019, where monthly delivery was an average of 3.3m. The BDA understand activity has not exceeded a third of normal levels for September and October, bringing the number of missed courses to an estimated 19 million.
[3] BDA survey of dental practices in the UK. 1337 respondents (c. 11% of the estimated total of 12,000 practices). Fieldwork 14-26 Oct 2020.