BSDHT's Diane Rochford discusses the effects of dementia on oral care
With such an intense focus and growing controversy regarding the way the UK will have to meet the increasing cost of social care, it's worth noting that September 2021 is World Alzheimer's Month and the 21st September is World Alzheimer's Day [1], making it the perfect time to discuss this debilitating condition and the ways it can impact sufferers' oral healthcare.
It is also important to recognise that dementia is a general term for a decline in mental ability severe enough to interfere with daily life. But while Alzheimer's is the most common cause of dementia, responsible for between 60-80% of cases, Alzheimer's is a specific disease. Dementia is not.
It is estimated that there are currently 850,000 people living with dementia in the UK. Worryingly, this figure is set to drastically increase with projections forecasting a rise to over 1.5 million sufferers by 2040. It is predicted that one in three of the people born in the UK this year will develop the condition [2].
It therefore becomes essential for dental hygienists and dental therapists to understand the requirements of patients with dementia in order to provide the support and care they need.
In the early stages of dementia patients are often able to brush their own teeth and will remember to stick to dental hygiene routines, continuing to follow habits they have formed over their lifetime. But as dementia progresses the situation changes for the worst.
It becomes necessary for us to highlight any potential problems in an effort to forestall unnecessary suffering further down the line. Addressing any dental health issues during the early stages offers a better chance of maintaining good oral condition moving forward. Once dementia has progressed and the patient loses their cognitive abilities, we need to focus more heavily on prevention.
At this stage patients may require anaesthesia during treatment, and it is also around this time that a more detailed look at how we gain consent comes into play. They will likely have a carer or family support at this point, but it is still important to speak to the patient directly and involve them in any decisions surrounding their treatment.
Use simple language, and try to use close-ended questions with straightforward yes or no answers. This way, you can keep the patient as connected as possible while also obtaining the consent required.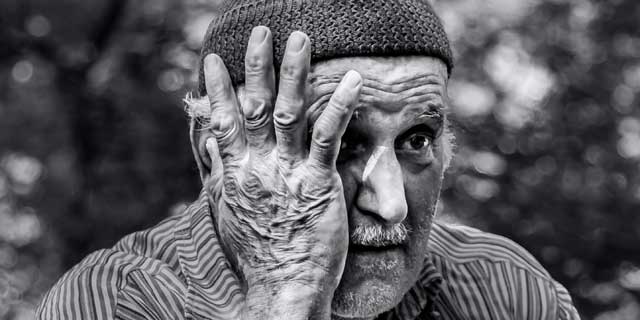 In the latter stages of dementia, we will inevitably have to direct such conversations to the patient's carers/family members, but it is important that we engage with the patient as much as we can and try to involve them where appropriate and whenever.
Alzheimer's disease and dementia are conditions that can impact oral health with great speed. By taking the time to understand these patients' needs, and by working with them and their carers/family support group, we can help them maintain the best possible standard of oral hygiene, leading towards the best possible quality of life under the strictures of this terrible condition.
For more information about the BSDHT, visit www.bsdht.org.uk, call 01788 575050, or email This email address is being protected from spambots. You need JavaScript enabled to view it.
References:
1] World Alzheimer's Month, get involved: link https://www.alzheimers.org.uk/get-involved/world-alzheimers-month (accessed September 2021)
2] Alzheimer's Research UK. Dementia statistics hub. Link: https://www.dementiastatistics.org/statistics/numbers-of-people-in-the-uk/ (accessed September 2021)