The team at Dental Review wishes everyone a wonderful Christmas and a "sane 2018"
As we close down the offices at Dental Review Towers at the end of another eventful year, we have a lot to mull over from 2017 and a lot to look forward to in 2018. Exciting new technical breakthroughs and developments have been matched by the widening cracks in the crumbling foundations of NHS dentistry.
At this time in 2016 we would not have expected to see the Straumann team on tour with an entire digital workflow in the trailer of a giant truck; nor to have been blown away by the Henry Schein Digital Symposium once more. We also enjoyed exclusive invitations to the Blueprint Dental FutureLabs event and to the Wellness Trust 'Saving Kids' Teeth' presentations, all of which sparked fascinating articles.
Dentistry/DTS and BDIA Showcase are always highlights of the year, and 2017 was no different. 3D printing seems to be coming into its own as an accurate model-making process, but new breakthroughs are expected soon. Digital dentures are on the horizon, and maybe the Shangri-la promise of scan-design-print is just around the corner. The grapevine buzzes and we can't wait to see what happens next. CAD/CAM is here to stay, but the UK still lags behind the rest of Europe.
How important would orthodontics be in the adult sector without discreet clear aligners? A technology that was once seen as an adjunct to grown-up tooth repositioning is now proven to be effective for much more complex cases, and the marketing is mature enough that patients now ask for certain brands by name! (You know who you are Invisalign). Celebrity endorsements have helped, but it's the new technology coming onto the market, and people on the street who want a better smile and are willing to pay for it, that are helping make orthodontics a great practice builder.
The question of whether charcoal toothpaste works is still on the board, but 2017 came to an end with one clear initiative that everyone supports. The HPV Action Group's "Jab's for the boy's" campaign is supported by every association, charity and Faculty with a big enough voice to cheer it on. Inoculating men and boys against the human papilloma virus will save lives and obviate the increasing expense of treating those who fall victim to mouth cancer as a result. The subject should no longer be open to debate – it needs action.
The BDA has been the vocal champion of its members and has thumped the tub over many concerns this year: how can the GDC justify an ARF that seems astronomically high when the number of FtP cases are falling? Or at least nowhere near predicted levels. What is happening with the new NHS contract? And so much more, not least, how will Brexit affect staffing levels in the practice?
That the dental profession has a strong and intelligent voice is proven – but is anyone in authority listening? Has the body politic become deaf to all but the clamour of Brexit hardliners and remainers? One thing seems to be clear, if you as a patient can find an NHS dentist you'd best make sure they're on your Christmas card list; and if you're in Surrey South West, sorry, there's no more room in the inn.
And finally, thank-you to all the contributors who have helped make Dental Review one of the most popular journals in its field. We will welcome back the familiar faces in the New Year and look forward to introducing readers to new voices and opinions. We wish all our supporters a wonderful Christmas season and a sane 2018, but whatever happens we'll be reporting it for you.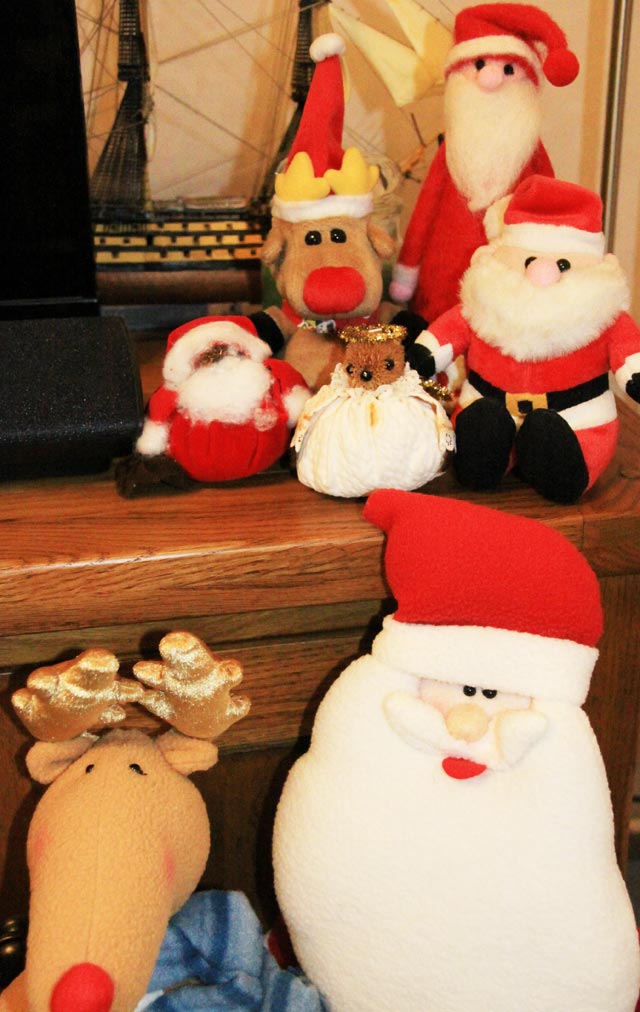 Cheers and Happy New Year, we'll be back on the 4th of January 2018. Hope you enjoy the mad Christmas images.
Derek Pearson (Editor)