BSDHT's Helen Minnery says: Remember, remember, it's time for Movember
If you start noticing a larger proportion of men around you sporting a dashing moustache, it means that Movember is here. Arguably one of the best recognised campaigns for men's health every year, the goal of The Movember Foundation is to increase awareness and give men the information they need about suicide prevention and mental health, as well as testicular and prostate cancer.
The Foundation actively encourages men during this time to grow a moustache to help inspire conversations and promote awareness, alongside organising other activities such as 60km runs – representing the fact that 60 men commit suicide every hour in the UK.
This month is also the perfect opportunity to provide male patients with further education about their oral health, as this can have a direct influence on their mental health. It's well known that poor oral health can impact people's sense of self-esteem [1], and these feelings can eventually manifest into depression or anxiety; especially if their perceived appearance begins to impact how they socialise with others and detracts from their confidence.
Perhaps the most worrying aspect is that once an individual is suffering from depression or anxiety it's likely that their oral health will worsen – these conditions can cause patients to neglect brushing and develop bad eating habits which can lead to severe periodontitis [2].
So why is this particularly concerning for our male patients? Well as it turns out, men seem to be far less meticulous than women about their oral care routines to begin with. According to the American Academy of Periodontology, not only are women more likely to visit doctors for any health problems, but they are also twice as likely to visit the dentist than their male counterparts, encouraging better maintenance of their teeth and gums [3].
Further statistics reveal that women are 26% more likely to floss on a daily basis than men, and that they are far more likely to notice when someone has missing teeth [4].
Why men don't brush their teeth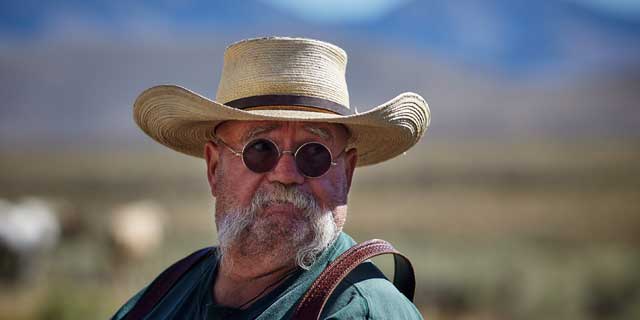 In fact, men not brushing their teeth has become somewhat of a hot topic as of late, with recent articles on the subject even in leading men's magazines such as GQ. In one article it was revealed that online forums such as Reddit routinely cover questions raised about why men don't brush their teeth or look after their oral health. Returning answers to these posts result in a mixture of possible factors including depression, busy schedules, sheer laziness and the idea that men avoid cleaning their teeth simply because they can and not suffer any immediate repercussions [5].
This shows that more needs to be done in order to educate men about their oral health, and better support offered to those with poor oral hygiene in the first place. The British Society of Dental Hygiene and Therapy (BSDHT) believes that this can easily be achieved by talking to your male patients and trying to discern the reasons behind poor oral hygiene rather than just offering an on-the-day solution.
Perhaps a male patient is suffering from depression and simply needs an ear to listen for a few minutes? Or maybe a patient has simply started to neglect their oral health because they've had a busy time at work and are feeling overwhelmed by everything. By working towards de-stigmatising men's mental health as a topic we can hope this leads to better oral health for thousands in the future.
It's also worth supporting The Movember Foundation as much as possible. Do you have any male staff members who can grow a moustache to raise funds? Or perhaps you can organise a team 60km run? There are lots of ideas and resources readily available on the Movember website: https://uk.movember.com/ so that you can join in.
Mental health and oral health are often closely linked. By supporting organisations such as The Movember Foundation and doing our best to educate male patients, together we can work towards de-stigmatising mental health for men and hopefully lower the suicide statistics.
For more information about the BSDHT, please visit www.bsdht.uk, call 01788 575050 or email This email address is being protected from spambots. You need JavaScript enabled to view it.
References:
1] Kaur, P., Singh, S., Mathur, A., Makkar, D., Aggarwal, V., Batra, M., Sharma, A., Goyal, N. Impact of Dental Disorders and Its Influence on Self Esteem levels Among Adolescents. J Clin Diagn Res. 2017; 11(4): ZC05–ZC08.
2] Sundararajan, S., Muthukumar, S., Rao, S. Relationship Between Depression and Chronic Periodontitis. J Indian Soc Periodontol. 2015; 19(3): 294–296.
3] American Academy of Periodontology. Women winning The Battle of the Sexes When it Comes to Periodontal Health. Link: https://www.perio.org/consumer/gender-differences [Last accessed September 18].
4] American Academy of Periodontology. Women winning The Battle of the Sexes When it Comes to Periodontal Health. Link: https://www.perio.org/consumer/gender-differences [Last accessed September 18].
5] GQ Magazine. Men, Please Brush Your Teeth. Link: https://www.gq.com/story/brush-your-teeth-guys [Last accessed September 18].