Dr Noel Perkins at the ADI: "The picture of excellence"
Clinical photography is an essential tool for communication with our patients and other members of the dental team. It enhances the quality of clinical record keeping, improves patient education, and can help to mitigate patient complaints. This is especially important in the current dento-legal climate.
Good clinical photography enables patients to see what we see, which in turn facilitates co-diagnosis and provides a greater ROI (Return On Investment) for the practice by increasing treatment acceptance rates. It can also help dental professionals develop a case portfolio, which can be used for marketing purposes such as on social media platforms.
Breaking down barriers
Lack of consistency and attention to detail are the biggest mistakes that I see when evaluating dental photographs. It is essential to follow a reproducible photographic protocol in order to improve in both these areas, which can be adapted to each patient's needs. The most common photographic errors relate to camera settings, focusing problems and depth of field, framing problems and incorrect use of photographic accessories and magnification ratios.
The challenges of acquiring good photos often result from limited time and experience. As when learning any new skill, it is important to slow down at first in order to speed up in the future. It's important to invest in yourself as well – buying good quality equipment and investing in a hands-on training course are crucial.
It is also vital to adapt to each patient's requirements. You won't achieve a 'perfect' set of photos for every patient, as everyone's circumstances will be different and they may have limitations such as restricted mouth opening or painful oral mucosal conditions. Being aware of this and allowing for such situations will help you honestly evaluate your photos and keep improving.
Equipment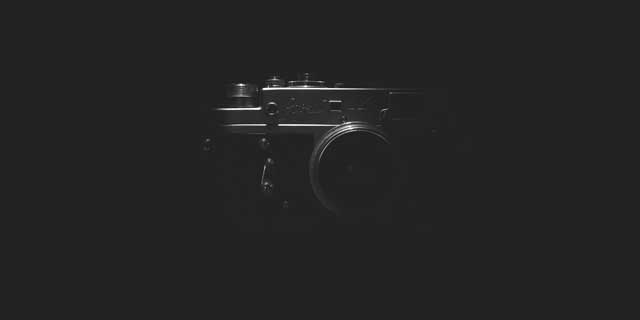 Photography is an Art and a Science. It must start in the mind, with clear pre-visualisation of the desired outcome and knowledge of the means to achieve that outcome.
Good photography is all about managing and controlling the light delivered to your subject (e.g. the teeth, the face), so the flash system and lens are more important than the camera itself. A reasonably priced Digital SLR (DSLR) camera with a resolution of 10 MegaPixels or greater will give good quality dental images.
Understanding how camera settings influence the picture, combined with effective composition skills and patient management will provide the best results. However, dental photographers often disagree on the best settings to use. In the end, it largely comes down to personal preference and previous experience of what works best in different clinical situations.
For example, most dental photographers use an aperture of F22-F32 for intraoral photography, and apertures from F8 to F11 for portrait photography. Consistency is essential to enable comparison images from different times, particularly when monitoring a dental condition or disease progression. Understanding what effect different camera settings have on your images enables you to troubleshoot your photographs and make any necessary adjustments.
When it comes to the type of flash used, the usual suspects are the ring flash and the twin (dual point) flash. The ring flash is the most commonly used system in dentistry and produces relatively flat, shadow-free images because the flash is closer to the lens. The ring flash is useful for routine case documentation, surgical photography and occlusal photographs.
However, when a more 3-dimensional representation is required – for example, when working in the aesthetic zone – the twin flash produces a superior image, as the flashes are further away from the lens. The operator can alternate between the two flash systems as necessary, according to the clinical situation.
Optimising outcomes
There are various techniques and technologies that can be incorporated to improve predictability of clinical photography. For example, in the past shade management had been qualitative in nature due to a lack of standardisation across the dental industry. However, the emergence of the eLAB shade matching protocol has provided a more scientific and quantitative approach that is revolutionising the way dentists and dental technicians work together to achieve predictable aesthetic outcomes.
Ultimately, though, there is no substitute for practical experience. It is also important to reflect on your failures, for as William Whewell said: "Every failure is a step to success." It is also important to learn from others – I'd like to thank everyone who has taught me, inspired me and helped me improve as a dental photographer.
My biggest leap forwards in the last two years was the opportunity to learn from Dr Silvestre Ripoll (from Spain), who opened my eyes to the infinite possibilities with artistic dental photography, which is my current area of interest. In addition to lecturing at the ADI Study Clubs, I also hope to teach a hands-on course in the future, so that I can pass on my knowledge and passion for dental photography.
Dr Perkins was one of the many speakers who have presented ADI Study Clubs so far this year. The views expressed in this article are those of the author, and not necessarily those of the ADI.
Author:
Noel Perkins qualified from the University of Sheffield in 2001, followed by four years in the Hospital Dental Service. He has been in general practice since 2005, and at Crossbank Dental Care in Kendal since 2010.
Noel's special interests are dental implants, oral surgery, restorative dentistry and intravenous sedation. Noel has always had a passion for dental photography, and believes that it is a key part of reflective practice and improving patient outcomes. He is also currently exploring artistic dental photography. For information about upcoming ADI Study Clubs, or to book, visit www.adi.org.uk/studyclubs