Align Technology Growth Summit 2020: Part Three. Ken Hughes – The Captive Economy
Invited back to present once more at an Align Growth Summit, Ken Hughes was once voted the best speaker to present at Google HQ and is a specialist in the subject of consumer and shopper experience. He describes himself as a digital anthropologist, a consumer behaviouralist, and was speaking to the Summit from his fireside in Ireland.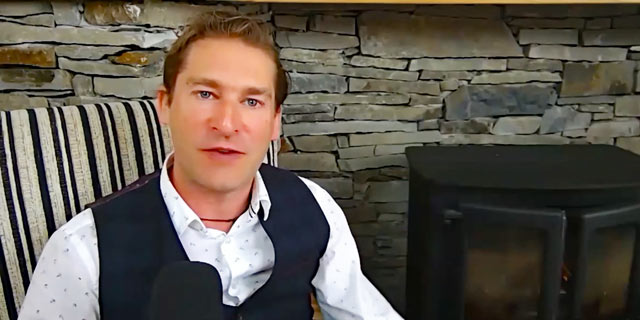 His theme was post-COVID recovery after three months in lockdown, and he asks, what five steps do you need to follow to not only recover but thrive?
They are as follows:
1. Autonomy, freedom to make choices
2. Authenticity, keep it real
3. Community, be recognised as part of your locality
4. Digital convenience, if I can't find you on my smartphone... (you're gone)
5. Health as wealth
We have the freedom to make choices every day. We make big choices about where we live, the job we do, who we share our lives with; and then there are those hundreds of small choices that pop up, such as, what shall I have for lunch, is there time for another coffee etc. Three months ago, a number of those choices were taken away from us.
Now things are opening again and all of us are queuing, we're queuing for the supermarket and queues of cars stretch down the road waiting for the Macdonald's drive-thru. Motorised lemmings have choked the roads to Dorset, not so much a queue, more an unmoving steel wall of bad-tempered people on a day out gone wrong.
A cough in the waiting room
So, asks Ken, when you open your dental practice once more, are you also going to make people wait to see you? If the appointment is booked for 11.00 will they be happy to wait until 11.30? Probably not, it doesn't fit with the modern idea of convenience.
And will they be happy to hang around in a waiting room with strangers? All the hand gel in the world becomes just so much gloop at the sound of a single cough from the middle-aged man who has arrived for his appointment a little early when your next appointee is still out there in the waiting room because you're running late and they should have been seen 15 minutes ago.
Making sure you see a someone when they're booked shows your customers that you're there for them, it shows you're actively engaged with their safety. Yes, he said "customers". Ken doesn't like the word "patient", he thinks it creates a barrier between the dental professional and the people they care for. The dentist-patient relationship should be person-person, more of which later.
As the lockdown slowly lifts – and if we ignore the recent insane displays of arrant madness and litter loutage on the coast during the hot weather – the more civilised of us want to be part of our community, we want to belong, to connect. We've all heard the heart-warming stories of people helping those in need during the crisis – those are the little moments when people connect.
It's all about relationships, and relationships are what creates that lifetime value for customers. It's what stops them going elsewhere. Quality of treatment is one thing, and it's important, but if your customers don't feel valued as people, they might well go somewhere else. Those choices again.
What are you doing to engage with your community? And what is the face you show to the people you meet. Authenticity is about creating a bond with your customers, or, as Ken puts it "Don't be a superstar, be part of your community."
What are the stages of response to another's need?
Compassion: I want to relieve your suffering
Empathy: I feel and respond to your suffering
Sympathy: I care about your suffering
Pity: I acknowledge your suffering
Indifference: I neither care about, nor recognise your problem
A dentist and their team should always demonstrate compassion and empathy. If a customer is suffering from oral pain you must clearly be seen to be there to help if possible, or know the correct person to refer them to if not. Indifference plays no part in healthcare.
Digital convenience is now a firm reality. Because of COVID-19 more people have taken the digital behavioural pathway than ever before. This means that if your practice/business is not fully digitally optimised you are falling behind. The consumer can choose to go around you if you don't offer the expected level of digital convenience.
Instant response at every hour of the day or night no longer means sitting by the phone in case someone rings, it means meeting the Amazon model of convenience by which customers can book or change their appointment at any time.
Ken advises people to consider WhatsApp as a communication tool, and the software to manage online bookings is freely available, so, it's time to phygitatise your performance – let's get phygital and blend the greater convenience of a physical/digital response to customer needs.
And finally, healthcare is more valued today than ever before. People value anyone who makes them healthier, and that includes a brighter, better, healthier smile and fresh breath. Health as wealth only happens when you follow the equation, health plus wellbeing plus confidence equals you as a dental professional.
In conclusion, you are a healthcare provider and a valuable part of your community, its time to leverage that position for the sake of your business and to the benefit of your customers.
Follow Ken on social media: KenHughesIE
Next: Connie Dieken, Influence positive outcomes under difficult conditions