J&S Davis' Steve Brown: Optimising oral hygiene and infection prevention
Good oral hygiene is essential regardless of age, gender, ethnicity, employment status or physical health. However, it is even more important for those people undergoing dental treatment, especially surgical procedures.
Managing oral bacteria and minimising the risk of infection contributes to the treatment experience, the quality of clinical outcomes achieved, and the long-term maintenance of results. To optimise all of these aspects, a collaborative approach between patient and practitioner is essential.
Putting in-practice protocols in place to optimise infection control immediately before any dental procedure – particularly if providing oral surgery or other more invasive therapies – is paramount to encourage the best possible outcomes. For example, if you haven't already, why not introduce a proven pre-procedural mouth rinse?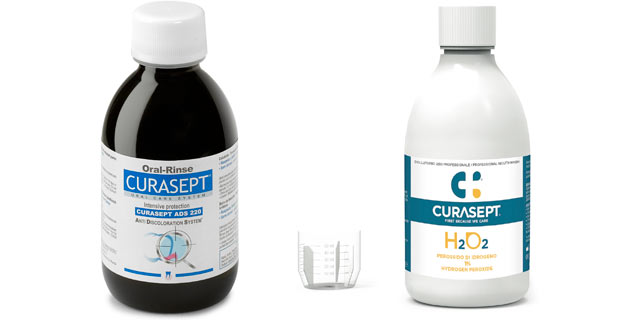 At J&S Davis we recently launched the new Curasept H2O2 Mouthwash, which contains 1% hydrogen peroxide to minimise the risk of infection. When combined with Curasept ADS 220 Mouthwash (available in 200ml or 900ml bottles), it offers superior protection for patients and practitioners alike.
Behavioural changes
That's infection control in the surgery taken care of, but what about people's oral hygiene regimes at home? How many times must a dentist recommend interdental cleaning, only to hear during the next visit that the patient 'didn't get round to it'? Why not? The problem is that improving our oral hygiene routines by adopting healthier practices requires behavioural changes, and that isn't easy.
Personal, social and environmental factors influence the way we behave, which can act as barriers to change. Providing information and advice alone might not be enough; there's an entire psychological pathway to follow before change becomes habitual [1]. Advice about change needs to be simple, and sustainable. It needs a trigger and it needs to be repeated [2].
Clear and effective communication between dental practitioner and patient will help boost a patient's oral hygiene behaviour at home. Patients need to be educated about the importance of oral health, and about how it might be affected by factors such as diet, exercise, general health conditions and medications.
Such advice should be tailored to the individual and delivered as part of a dialogue – not as a lecture. This builds patient engagement, while emphasising their personal responsibility in looking after their mouths, especially after treatment. Oral health is not just about the dentist, the patient must take possession of their mouths.
If this is highlighted early enough in the treatment process, patients are more likely to look after their teeth and gums. For example, after surgical procedures such as dental implants, they need to know that keeping the site clean and reducing plaque build-up post-operatively will help stabilise the implant and protect their (likely fairly substantial) investment in time and money.
This is also true of restorative or cosmetic dentistry; the patient needs to engage with the concept that their attitude towards effective oral hygiene will influence the aesthetic quality of their smile for years to come, for better or worse.
Much of the dental profession's work today is about protecting the health and safety of their patients, and part of that involves clarifying the message that effective home-care routines – combined with a healthy, balanced lifestyle and reinforced protocols in the practice – will help ensure infection risks are minimised for everyone, while also providing a healthier smile.
Author:

Steve Brown is the Director of Sales and Marketing at J&S Davis Ltd. For more information, visit www.js-davis.co.uk, call 01438 747 344 or email This email address is being protected from spambots. You need JavaScript enabled to view it.
References:
1] The European Food Information Council. Behaviour change models and strategies. July 2014. https://www.eufic.org/en/healthy-living/article/motivating-behaviour-change [Accessed August 2020]
2] Gardner B, Lally P, Wardle J. Making health habitual: the psychology of 'habit-formation' and general practice. Br J Gen Pract. 2012;62(605):664-666. doi:10.3399/bjgp12X659466