Philips' sponsored dental hygienist Jackie Whiteley discusses xerostomia
According to dental hygienist and oral health educator, Jackie Whiteley (below) – one of the winners of Philips' sponsorship on a Smile Revolution oral health promotion course – care professionals frequently overlook the issue of xerostomia, especially in elderly patients.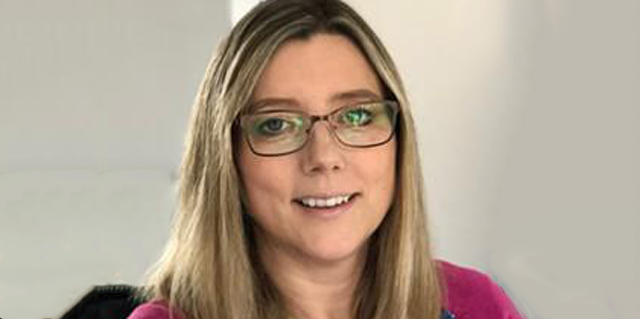 If one of your parents or relatives was resident in a care home, and carers on site did not have the right knowledge and expertise to manage dry mouth, the impact on their health and wellbeing could be considerable. Over the last year and a half during the pandemic, when visiting elderly parents in care homes has been a challenge, there can be little doubt that this situation has been exacerbated.
Ageing is not a direct trigger for dry mouth, but because up to 46% of people over the age of 65 take medication which has the effect of decreasing the amount of their mineral-rich saliva, xerostomia has been reported as common amongst elderly people.
According to statistics reported by Lifeline24, 26 million people in the UK have at least one long-term medical condition. This includes nearly 50% of people aged 65-74 and nearly two-thirds of those over 85.
The American Dental Association describes more than 500 drugs as causing dry mouth, which raises the question about what course of action can be taken to minimise or treat the condition. Head and neck radiotherapy also make elderly people susceptible to the condition.
When saliva's role in reducing the growth of bacteria and viruses in the mouth becomes compromised, it is not surprising that people who have not had any dental issues throughout their lives suddenly experience a microbial shift, developing gum disease and cavities, plus sensitivity to hot and cold amongst other related problems.
The signs or symptoms of xerostomia have been linked to serious underlying systemic conditions including Parkinson's disease, auto-immune disorders like Sjögren's Syndrome, cancer, stroke, and diabetes. When staff in care homes have little or no knowledge of this it becomes a serious cause for concern.
The problem of dry mouth has no doubt been exacerbated by a number of factors during the pandemic, including the need to wear face masks with subsequent increased dehydration, as well as depression, anxiety, stress or fear which are all psychogenic causes of hypo-salivation.
Throughout the COVID crisis, care home residents have been more isolated than usual and there is no doubt in my mind that their oral hygiene has been impaired as a consequence. This issue of dry mouth is close to my heart and over the years I have tried to make a difference.
But sadly, in care homes, oral health in general as well as dry mouth can be overlooked, a problem that is not addressed at a national level, let alone in many regional areas of the UK. You might be lucky to find your local care homes have the right supporting platforms for carers to receive appropriate training and support – however, most care homes are deficient in the field.
Staff do a superb job caring for residents but often find themselves overwhelmed with the amount of work required, and the issue of dry mouth is either set aside or not considered at all. An evident lack of funding is a compounding factor for this.
Even where community dental clinics are really proactive, the reality is that residents get seen on an ad-hoc basis only when they complain of a specific dental issue, or their relatives flag up a request for care.
I am working with a company called Oralieve to raise awareness of this issue, as well as providing training to carers through a company called Knowledge Oral Health Care. More recently I joined the oral health promotion course run by dental hygienist and therapist Victoria Wilson, having won a place through sponsorship by Philips.
The project I am now working on is to discover how we can put the necessary structures in place to provide professional training and mentoring for carers so they can feel more confident and positive about delivering oral care. It is about raising awareness and helping to only ensure that care home residents' oral hygiene is prioritised, but also that carers will be able to identify oral health issues at an early stage and can reach out to the right expert for support.
I am over the moon that Philips gave me the chance to be on The Smile Revolution course, as it has helped me to both brainstorm with my peers and develop a business plan for the care home oral health project.
Philips has also committed to sponsor me further with additional mentoring support from Victoria over the next few months. I no longer feel I am working on my own, in fact I could not feel more motivated. I will be sharing my thoughts as I develop my ideas and will be able to update readers on my progress. If my journey can influence some of my peers to work in a similar way in care homes, I will be even more delighted.