RTT Method Anxiety Symposium reveals mental health to be a ticking time bomb
• Anxiety is one of the most common reason people seek private therapy, as many fall below the anxiety threshold to qualify for mental health support
• First such event to cover a panoply of anxiety including social, complex PTSD and developmental trauma
• Speakers from healthcare, emergency services, prison services, education, and homeless organisations highlight the lack of official support, which is set to create a mental health pandemic

Anxiety is now one of the main reasons people seek out therapy with the pandemic contributing a raft of new anxieties further driving up these numbers, according to research by RTT Method. Rapid Transformational Therapy® (RTT) is an award-winning therapy that combines the most beneficial hypnotherapy, psychotherapy, NLP, CBT, and neuroscience principles.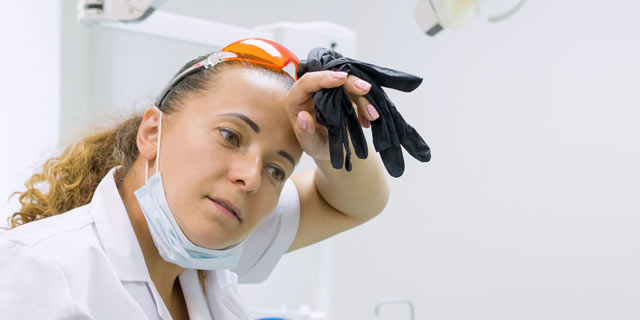 A spokesperson explained: "Despite its crippling effect on everyday life, many people fall below the anxiety threshold at which a doctor would be likely to suggest an intervention. Similarly, those who are recommended for NHS treatment often have to wait over a year to access this leaving them in a state of desperation. This has resulted in huge numbers seeking private help to deal with low-level anxiety by accessing therapy modalities such as RTT.

"RTT Method is undertaking a major anxiety study working with other service providers to plot the myriad of issues that come under this heading, representing a global time bomb for mental health. The study was launched at an Anxiety Symposium attended by nearly 1000 therapists – the first global event to bring together representatives acknowledging every aspect of the anxiety spectrum.
"Psychologists and therapists joined speakers from homeless organisations, healthcare workers, the penal system, academia, education, the emergency services and the military to discuss what can be done about the situation."

Symposium organiser and Head of the RTT School, Dr Sian Peer, said: "Anxiety is a pervasive term that has been used frequently in terms of COVID but includes everything from social anxiety through to complex PTSD and developmental trauma.
"We wanted to bring together organisations who bear witness to the number of people with anxiety increasing exponentially, often waiting for 18 months before any mental health support is given. Everyone agrees the pandemic severely impacted our mental health with long-term repercussions set to create a dysfunctional society globally. We are continuing our work with the NHS, schools and other organisations to look at effective ways to address this issue at pace."


This issue directly affects the dental profession.
Hannah Pugh, a Clinical Fellow at the General Dental Council, observed in her blog during September 2020: "Mental health issues are prevalent. In England, and at any given time, 1 in 6 working-age adults have symptoms associated with mental ill health.
"As a dentist, I know only too well that ours is a stressful profession – seeing multiple patients a day (some of whom don't want to be there) and managing their oral health as well as their expectations, has on occasion made my work both physically and emotionally exhausting.
"The prevalence of mental health issues in dentistry is not fully known but dentists consistently self-report high levels of stress. Healthcare professionals and students are also reluctant to seek help for mental health problems. A recent survey by the DDU showed that mental health problems are likely to have been exacerbated by the changes and uncertainty that COVID-19 has caused.
"68% of dental professionals surveyed felt that their stress and anxiety levels had increased since the pandemic. There have been some great webinars discussing wellbeing during COVID-19, from the BDA, ProDental CPD and FGDP(UK), and the deans of the dental faculties of the Royal Colleges, which I would recommend watching.
"I believe we should be interested in the wellbeing of the dental team because stress and anxiety (from whatever source) are harmful for dental professionals and are unlikely to lead to the best outcomes for patients.
"Previous evidence in other healthcare sectors shows that staff wellbeing is linked directly to patient experience of care – this suggests that by tackling the causes of poor mental health and wellbeing in the dental professions, practitioners will be able to deliver better quality patient care with increased levels of patient satisfaction."

Symposium speaker Dr Daniel Gearon added: "Even prior to the pandemic, a BMA study revealed that 80% of doctors were nearing burnout. You Okay Doc?, a charity set up to support healthcare workers, has created a range of virtual tools to support healthcare workers during the pandemic including an online safe space called The Huddle. Here, people can share their experiences and emotions which they are unable to do either with friends, family or colleagues. Visit https://youokaydoc.org.uk/"
For more information about RTT and its anxiety research, email This email address is being protected from spambots. You need JavaScript enabled to view it.'