Susan Hudson: Helping 'green dentistry' grow in your practice
The world is becoming more eco-conscious and reports are suggesting that the pandemic has accelerated the shift to a 'greener' way of life, with consumers doing all they can to help create a better, healthier world. A recent survey indicated that nearly one in three consumers have stopped purchasing certain brands or products because they had ethical or sustainability related concerns about them.
49% of consumers now expect more eco-friendly oral care products. 'Green dentistry', or 'Eco-dentistry' combines care provision and environmental conservation, while advocating principles such as the conservation of water and energy, use of non-toxic products, reduction of waste, elimination of hazardous toxins, and promotion of 'green' products.
During this article we explore some environmentally-conscious strategies that can be adopted by your dental practice.
Reduce water and energy consumption. Conventional vacuum saliva ejector systems use a significant amount of water contributing to wastage and water pollution – as much as 360 gallons of water per day. A simple solution would be to replace these with a high-tech water-free dry vacuum system.
Introduce motion sensors and energy-saving, compact fluorescent light (CFL) bulbs that are proven to last eight to twelve times longer and produce 70% less heat than incandescent bulbs; and encouraging the dental and reception team to shut down or put computers in stand-by mode when not in use can reduce the machines' electrical consumption by 70%.
It has been estimated that dentists can contribute up to 70% of the total mercury content of wastewater. The placement, removal, and polishing of dental amalgam can generate potentially harmful waste including elemental mercury vapour and amalgam scrap. In its bioavailable form, mercury can enter the food chain through accumulation in fish and birds.
By capturing or recycling waste amalgam, or selecting an alternative material such as composites or glass ionomer cement this toxic pollution can be avoided, amalgam separators are a low maintenance and relatively inexpensive piece of equipment that can separate the fine mercury particles from waste water.
Using digital x-rays not only reduces the levels of radiation patients are exposed to by 70-90% but also eliminates the paper, plastic, or lead waste found in empty film packets, and the waste developer and fixer that would otherwise be discarded in the water supply.
Digital can also extend to patient record keeping, minimising paper usage while enhancing data accuracy and security. Sending team and patient communications via e-mail or a dedicated online portal instead of postcards or letters through the mail is another greener option. Recycle whenever possible and reuse lab and shipping boxes. Switching to stainless steel impression trays and suction tips, and providing glass or ceramic rinse cups, are just a few of the other things to consider.
Protecting our planet is a natural adjunct to protecting the health of patients. By encouraging and nurturing the principles of 'green dentistry' in your practice will not only reflect the values of your eco-conscious patients, but also lessen your impact on the environment.
Author:
Susan was writing on behalf of Church & Dwight, the company behind Arm & Hammer toothpaste and Waterpik water flossers. She joined Waterpik as a Professional Educator over four years ago and delivers Lunch & Learn educational sessions to dental professionals.
Susan graduated from Eastman Dental Institute School of Dental Hygiene in 1988 and now has over 30 years clinical experience working in Harley Street specialist and orthodontic practices.
She adds: "There are an increasing number of 'green' products on the market which can be recommended to more eco-conscious consumers. Arm and Hammer has launched a brand-new innovative range of toothpastes, reflecting the growing desire for effective natural toothpaste formulas that do not damage the environment.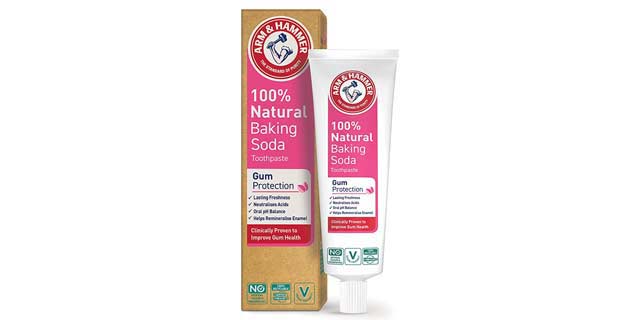 "Arm & Hammer 100% Natural Baking Soda Toothpastes proudly feature a 100% recyclable carton, tube and cap and a new vegan friendly formula that delivers clinically proven efficacy, free from preservatives and artificial colours. For more information about the Arm & Hammer toothpaste range, visit https://www.armandhammer.co.uk/ or email: This email address is being protected from spambots. You need JavaScript enabled to view it.
"The Arm & Hammer 100% Natural Baking Soda Toothpaste range can now be purchased from Boots and Amazon, with further stockists following soon."
Image of planet Earth supplied by Nasa.