Rebecca Waters asks: How can Initial Medical help in the fight against climate change?
Rebecca Waters is a Category Manager with Initial Medical. She has worked in the healthcare sector for the past 17years and was a research chemist with Bayer Cropscience prior to joining Rentokil Initial in 2003.
It's no secret that big changes are occurring in the natural world. In the UK alone, climate change is already having a noticeable impact, and scientists suggest that in the space of the last 30 years, the nation has become 0.9°C warmer and experienced 6% more rainfall.
While these changes may not seem drastic, even a small change in temperature can cause considerable havoc, especially in a nation unprepared for more extreme weather. We are already experiencing a number of dramatic weather anomalies, including higher incidences of flash flooding and heatwaves that have melted roads and caused rail lines to buckle.
November saw the UK host the 2021 United Nations Climate Change Conference (COP26) which put the climate change problem into sharp focus. Some of the key goals of the conference included how to secure global net zero before the mid-century, adapting to the changing climate to help preserve wildlife and communities, and how to mobilise finance to assist a better approach to the climate change challenge.
However, one key overriding message was that we all need to work together in order to help minimise climate change as much as possible. So, how can dental professionals take steps to help limit climate change?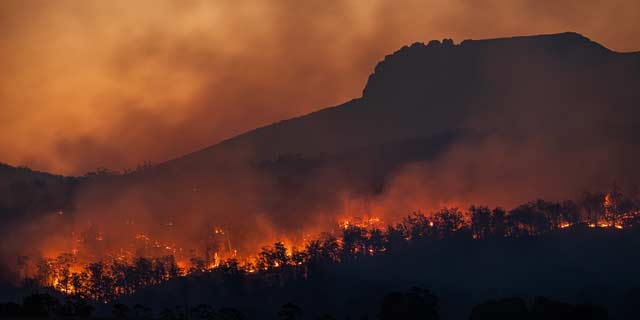 The three core factors influencing the rise in global temperature are burning fossil fuels, deforestation and livestock. The dental team are unlikely to influence agricultural concerns, but there are steps that can help reduce fossil fuel consumption and even help prevent deforestation.
Alternative energies such as offshore wind power and solar energy have become much more sophisticated and accessible, and switching to providers that utilise these alternate power sources can make a huge difference on the carbon footprint of your business and you as an individual. This is in the face of escalating fossil fuel energy costs that are splashing huge headlines, and amidst calls to cut 'green taxes' that make up a high percentage of our bills. Supporting greener energy options might also prove a financial benefit.
Considering an electric vehicle, or a smaller car with lower emissions? Larger vehicles such as SUVs are significant contributors to rising CO2 levels. Explore public transport options and encourage your team to do the same. Incentivise people to feel more enthusiastic about taking a greener path.
Invest in systems with eco-friendly features, cut down electricity use where possible – even small changes will add up. You'd be surprised how much these measures can reduce fossil fuel consumption and save you money in a relatively short amount of time. Plus, going paperless where possible can help reduce deforestation. Most companies offer digital services these days, so if you haven't made the switch, now is the time.
But what has this to do with Initial Medical?
Dental practices produce a variety of waste streams, many of which can have a negative impact on the environment if they are disposed of incorrectly. For example, amalgam converts to toxic monomethyl mercury in seawater, while gypsum produces hydrogen sulphide in landfill sites.
Measures including amalgam separators and proper waste disposal in practice are a key way of helping to preserve the environment. At Initial Medical we are committed to helping dental professionals remain eco-friendly, and our innovative PureMotion® amalgam separator effectively removes up to 99.8% of all amalgam from practice waste water streams.
Plus, with a variety of waste containers for gypsum and a tailored waste disposal service that is completely bespoke to your needs, Initial Medical can help every dental practice do their bit in tackling climate change. For more information, visit www.initial.co.uk/medical or call 0870 850 4045