Dental specialist Henry Schein's employee volunteer group, Henry's Angels, continues to support local charities
A group of Team Schein Members from Cardiff known as Henry Angels, an employee volunteer group, continues their support of local charities throughout the months of September and October 2016.
On Saturday, 10 September 2016, a group of volunteers worked as marshals at the "Cardiff Pretty Muddy 5k Run" in Bute Park located in the heart of the City of Cardiff. The obstacle course is part of Cancer Research UK's Races for Life, a series of women-only events raising money for research in support of all 200 types of cancer.
In addition, volunteers from Henry's Angels will support the Cardiff University/Cardiff Half Marathon on 02 October 2016. The Half Marathon in Cardiff is a charity event, supporting Barnardo's, one of the UK's leading children's charities and the event's official charity partner. Last year, Barnardo's transformed the lives of over 240,000 vulnerable children and families in more than 1,000 vital projects across Wales, Scotland, England and Northern Ireland, dealing with problems from homelessness and disability to bereavement, abuse and poverty. Nevertheless, runners can chose other charities to support through the Cardiff University/Cardiff Half Marathon. In 2015, over 1,000 charities and good causes were represented in the Cardiff Half Marathon and a £ 2.5 million raised. Many of those have official charity places for the Cardiff University/Cardiff Half Marathon.
The Whitechapel Centre is hosting the 3rd sponsored Liverpool Sleepout on Friday, 14 October 2016, to increase awareness of homelessness and raise much needed funds for its work with people who are homeless in Liverpool. The charity aims to prevent and resolve homelessness, social exclusion and housing poverty by providing practical, realistic, tailored support so that each person can find a route out of homelessness, maintain a home and achieve their individual potential. Whitechapel Centre works hard to make sure no one needs to sleep rough in Liverpool but there are still people who need their help. Henry's Angels Cardiff created a team of volunteers to join the Sleepout. Henry Schein will also donate toothbrushes and toothpaste for the Whitechapel Centre Liverpool Sleepout as well as distribution to Liverpool's homeless individuals.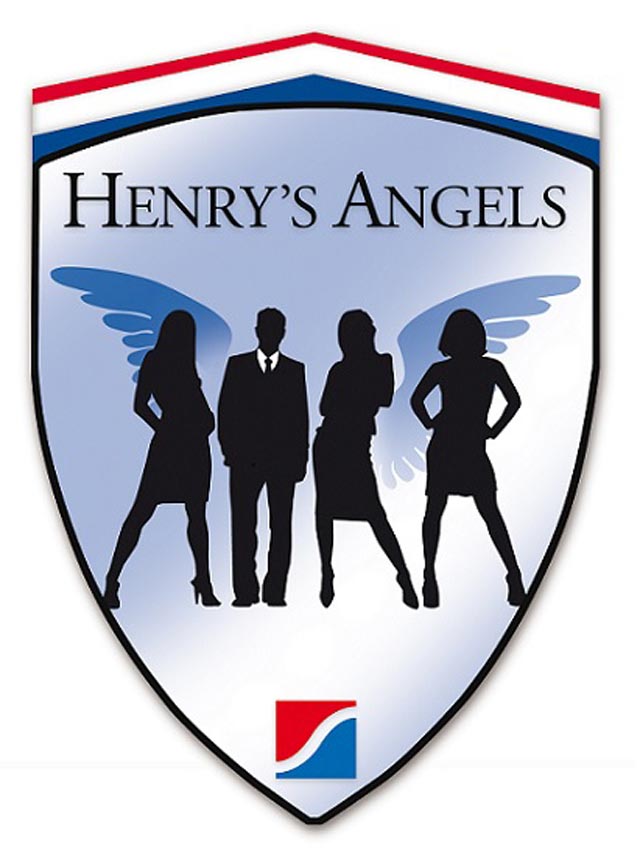 Jo Templeman, Senior Office Administrator at Henry Schein in Cardiff and the local contact for Henry's Angels said, "I am very proud to be part of a team that proactively seeks opportunities to support those in need and work for a company that cares for the community.
"Henry's Angels was formed in January 2011 to put together a long-lasting program of volunteers in Henry Schein UK's head-quarters in Gillingham, Kent, wishing to give back to the local community. The Angels believe that time is the most valuable commodity they can give and together they can make a big difference. So far more than 35 projects have been organized that have included more than 400 volunteers working over 4,200 hours. In addition to the Cardiff branch of Henry's Angels, local Henry's Angels are active at Henry Schein locations in Gillingham, Ilkley and Dublin. The Angels support several projects each year and have already received tremendous support from local companies, hotels and services."
Henry's Angels is part of Henry Schein Cares, the global corporate social responsibility program of Henry Schein, Inc. Henry Schein Cares helps increase access to care for underserved populations through three focus areas: wellness, prevention, treatment and education; emergency preparedness and relief; and building health care capacity.
Henry's Angels is on Facebook at http://www.facebook.com/#!/hshenrysangels
To read more about how Henry Schein Cares is making a difference, visit the blog: http://helpinghealthhappen.org/