CQC praises mydentist dental practice in Bridlington as "notable practice"
A local dental practice in Bridlington has been praised by the Care Quality Commission (CQC), the national care quality watchdog, as a "notable practice" which is having a "positive impact on staff, patients and the local community".
The dentistry practice on Quay Road is part of the mydentist Group, the UK's largest dental provider, which runs more than 650 practices across the country.
The inspection took place on 31st October and showed the practice to be meeting all requirements for being safe, effective, caring, responsive to people's needs, and well led.
The CQC uses the term "notable practice" to recognise dental care that goes above and beyond the regulations, essential for the reforms of dental care services across the UK. Since it was introduced in October 2016, 26 practices have been identified as notable upon inspection by the CQC, of which 15% have been part of the mydentist group; including their practices in Hull, Barnsley and Torquay.
In their summary of findings, the report stated: "We identified areas of notable practice including a commitment to improving outcomes for patients through effective leadership within the practice, staff felt empowered and were confident in their roles which had a positive impact on staff, patients and the local community."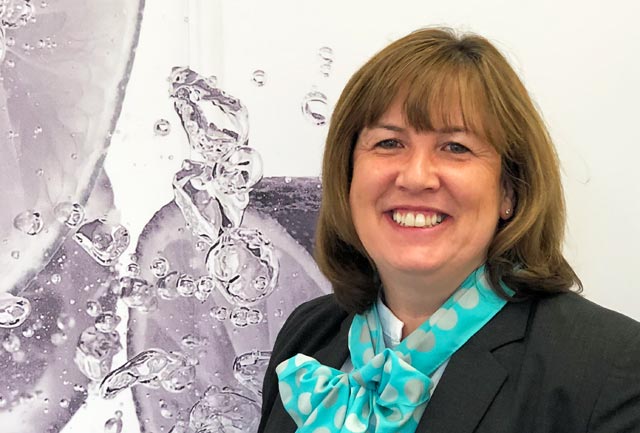 A big contributor to the team's success is the practice manager Ingrid Perry (above) and her involvement with the charity Teeth Team, which she established herself. Teeth Team supports schools locally and nationally in areas of deprivation. It works with schools to raise awareness about the importance of good oral health and provides toothbrushes, toothpaste and preventative fluoride treatments to over 30,000 vulnerable children.
The practice also runs a Practice Prevention (IPP) programme whereby early interventions reduce the risk of dental decay in very young children. Through a series of visits children are given dietary advice, tooth brushing instructions and applications of fluoride varnish in an initiative which leads to an increase in knowledge and behaviour change, impacting positively on oral health.
The CQC report also stated: "The prevention programmes they had embedded within the practice empowered staff to learn new skills. Evidence was available to show this programme has reduced the need for access to hospital admissions for general anaesthesia by 19.5%. We believe this to be notable practice which is worth sharing."
Commenting on her practice's success, Ingrid said: "I am delighted with the award of notable practice as it highlights the importance of preventative initiatives – particularly for young children – which is something the whole practice has thoroughly embraced.
"Providing the highest standards of care is our top priority, so this recognition will mean a huge amount to everyone who works at mydentist."
Nyree Whitley, mydentist Group Clinical Director concluded: "We are incredibly proud to have our fourth notable CQC practice and it is testament to the outstanding work of the entire practice team, and reflective of the excellent standard of care they deliver to their patients. We also have our central compliance team who deserve recognition for assisting and supporting our practices towards achieving and maintaining regulatory compliance. "