Ian Hutchinson explains how dentists can help the talented Torelli women's team compete and succeed
Ian Hutchinson is well-known in dentistry and recognised as a passionate and innovative orthodontist, keen to help dentists make good decisions about treating patients, and choosing and using the best orthodontic approaches, methods and systems for each patient. Each year up to 400 dentists attend his weekend seminars under the Wired Orthodontics, and Assure banners.
But one of Ian's first passions has always been riding his bike – indeed, racing his bike. If he had delayed or swayed from dentistry, he might have followed an entirely different career.
Now, more than 30-years on from his decision to attend University and study to be a dentist – rather than tour Europe to race – Ian is once again indulging his passion for spending time on his bike, and he has also committed to supporting one team of up-and-coming young cyclists.
Torelli Brother Assure (Torelli) are a relatively new team on the European circuit. The brainchild of Tony Orrell, an ex-European pro-cyclist, Torelli was set up to become a serious player in the next big thing in cycling – women's cycle racing.
Torelli's mission is to help develop young talent, giving the chance of success to young women who may not be able to take the more establish routes to the winner's podium. Thanks to some sponsorship and a huge amount of determination Torelli's results in its first seasons have been impressive.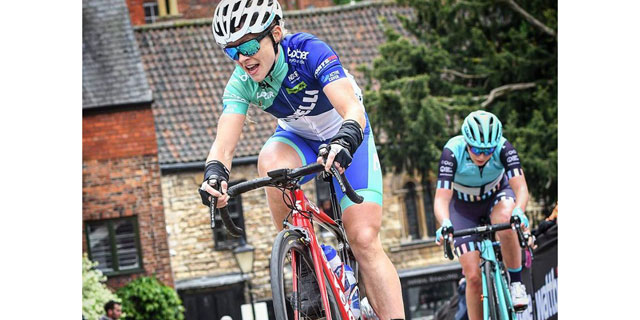 The team have raced against amateur and pro teams, racking up wins and reputation, with some of the riders going on to accept professional contracts at the end of the first year. One of this year's new recruits is a multiple Junior Scottish Champion and aspirational professional, Georgia Mansfield, whom Ian had sponsored in her journey from determined schoolgirl to Torelli team-mate.
While supporting this young Scottish cyclist, Ian discovered that Torelli is desperately short of funds this year, and he is determined to help. He is now organising further clinical, business and personal development evening, day and weekend courses for dentists and managers. All proceeds will be donated to the Torelli team to help fund travel, racing fees and equipment for the talented team of 16 women, racing all over the UK, and in Europe.
And to help more immediately, Ian has recording some online lectures for which he will ask a modest fee – payable to the team – in order to view. He is also hoping the dental industry will help with sponsorship, and that other experts will be persuaded to record further online material.
He said: "All of this is to help give a number of talented British youngsters their first chance to turn their passion for cycling into the performance of their lives."
Ian's first online lecture "The Art of Self Defence" covering Consent in Orthodontics is now available. Simply donate £40 or more by visiting https://www.gofundme.com/essential-ortho-and-business-topics to receive the code to view.