Align GDP Forum 2018: An "Awesome" day
In the first of these reports Dental Review features our introduction to a packed day by Abhishek Ganguly, Vice President of the General Dentist Channel EMEA at Align Technology.
The 29th floor of the Millbank Tower is called 'Altitude London' for a good reason. On a fine day it offers stunning views of the surrounding cityscape; stretching from Westminster across the financial centre of the capital. Beyond the glittering curve of the Thames the elegant dome of St Paul's is dwarfed by heavy shouldered high rises, and the Shard reaches up like a crystal needle, eager to score a line across the sky.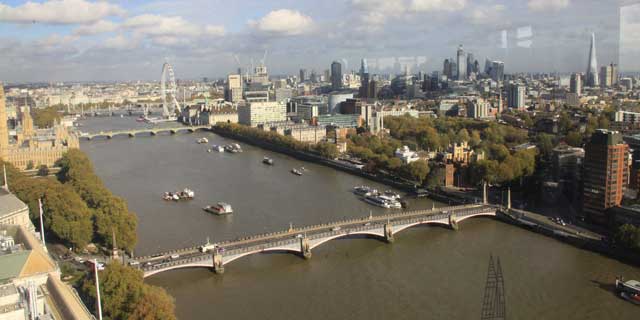 That the skyline of London is constantly evolving was made clear from our viewpoint, which made it a fitting venue for the Align Technology GDP Forum during which leading practitioners would discuss disruptive changes to modern dentistry – and explain how Invisalign is in the vanguard of those changes.
After Daniel Gallagher, UK and Ireland General Manager GP at Align Technology, gave a warm welcome to the crowded ranks of general dental practitioners keen to expand their practices, he introduced Abhishek Ganguly to the rostrum.
Exciting news and innovations
Abhishek promised an awesome day full of exciting news and innovations. But first he posited that dental patients are people, and that meant they are consumers. Understanding this would help dentists come to terms with their changing requirements. People are busy, they want everything done fast. Abhishek claimed that apart from his clothes and groceries every other purchase he makes is online – it's more convenient for his lifestyle – and he is not unique.
People want convenience and speed in all their purchasing experiences, and they are sharing those experiences on social media – whether positive or negative. Such would also be the case if they had a poor experience in the dental surgery. Investing in a positive patient experience is an investment in growth, but how do you attract people to your practice in the first place?
The equation for success is simple; first raise awareness of your product or service; next make access to it simple and attractive, then ensure you provide them with a positive experience on arrival, and people will adopt it. Social networking is impacting growth. People are talking about Invisalign and asking about it.
Advertising and awareness drove 23.6 million people to the website. Is it working? Yes, the numbers speak for themselves. In 2009 Align celebrated Invisalign's first million treatments. In 2012, just 3.5 years later, the second million milestone was reached. The news about the clear aligners was gathering pace. The third million treatment was started after 2.5 years in 2015.
The fourth million in 2016 had taken just 1.5 years and the fifth in 2017 broke the tape after 1.2 years. By quarter two of 2018, over 5.8 million Invisalign treatments had begun, that six million mark is within easy reach. Growth has become exponential. But what is driving the success?
Adapt to disruptive change
Abhishek cites the value of a beautiful smile. He explained how it has a profound impact on a person's life, builds self-confidence, and makes people feel more socially acceptable. People are adopting media role models and want to be as close as possible to their ideal self-images.
Celebrity endorsements bring a level of credibility, but a close friend undergoing successful treatment drives the message home even harder. Invisalign works for people like me – where can I get it done?
He explained that Invisalign's evolution creates opportunities, but it also requires dentists to adapt to disruptive change. Constant innovation requires transformative practice, but the support is there for those willing to embrace positive change.
But wait, surely if there are more dentists performing Invisalign there'll be fewer patients needing the work? No, you'll need a lot of fingers and toes to count the potential treatments.
Align sees 100 million prospects in EMEA alone, that's 100 million people who would benefit from Invisalign treatment – people who need the treatment to enjoy that beautiful smile that will have such a positive impact on their lives.
Embracing Invisalign requires training and support, it is not a 'plug and play' system. However, it offers a fully integrated end-to-end digital workflow. From data capture using intraoral scans whether by iTero Elements or one of the other Align authorised devices – to its dedicated software and visual tools that help simplify patient engagement – the technology is proven.
Seeing is believing. Using ClinCheck software, which is constantly informed by millions of successful Invisalign treatments throughout the globe, dentists can visually demonstrate the pathway to their patient's new smile. They can see the final outcome before treatment begins. It not only simplifies consent, ClinCheck also manages expectations. The dentist can start treatment with stress-free confidence.
Abhishek concluded his presentation: "Invisalign has a dedicated GDP support team, and a dedicated portfolio of products. We provide specific, tailored training and support. The end result means more successful dentists confidently delivering more brilliant outcomes – and more happy patients enjoying their new, beautiful smiles."
Part Two: Dr Christopher Orr discusses comprehensive dentistry
Image caption (top): l-r Abhishek Ganguly, Dr Christopher Orr, Dr Stephane Reinhardt, and Dr Monik Vasant