Dental Protection celebrates first women in dentistry
International Women's Day – celebrated 8 March every year- aims to, among other causes, honour the achievements of women throughout history and across the globe. Dental Protection is proud to support women in healthcare across the world and has today unveiled information about its first women members.
Dental Protection is part of MPS, which currently has over 155,000 female members around the world. This represents more than half of its membership - and that figure is on the rise. Historically, it wasn't easy for women to enter the profession, since medical and dental schools were not opened to women and they had to pass their exams incognito before being able to officially register.
The first female dental professionals appear to have joined the register in the late 19th and early 20th century. Research by MPS has revealed that two of the earliest women dentists to join the organisation – then known as the London and Counties Medical Protection Society – did so within a few years of it being founded in 1892.
Ruby Grace Halliday was the first female dentist member, having joined in 1902. Ruby worked at the Endell Street military hospital in London during the First World War, which was the only hospital entirely staffed by suffragists and led by one of our earliest women medical members, Louisa Garrett Anderson. Eva Mary Handley (below) was the first woman dental surgeon at the Royal Free Hospital, joining three years later in 1905.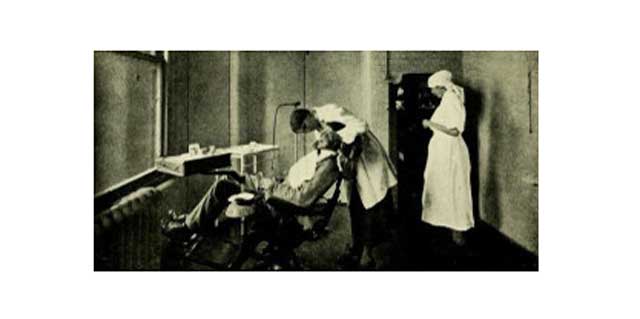 These two women could be regarded as the pioneers of dentistry in the UK and certainly led the way for female members of what is now Dental Protection.
Professor Dame Jane Dacre, President of the Medical Protection Society, said: "Although it wasn't until the turn of the century that women were seen entering the medical and dental profession officially – and being able to study, register and be remunerated for their work –healthcare began at home and within communities, and caring for the infirmed had long been the responsibility of women.
"Nowadays, although almost half healthcare workers are women, we still have structural barriers to overcome in order to improve the access of women to senior positions. It has not been an easy journey, but I am proud of the work of Dental Protection and the wider MPS does to support the efforts of women – who now account for more than half our membership."