Dental Elite's Luke Moore discusses your ideal exit strategy before selling your dental practice
Principal dentists need to think about how and when they might choose to sell their practice. There are a number of things to consider, which is why the decision should be made months, if not years, in advance of an ideal exit date. A great deal of planning is essential to get the practice ready for the market, to gain the highest return and, most importantly, provide you, your team, and your patients with peace of mind.
While it's never too early to start, experts advise that an exit strategy be planned at least five years in advance. This will likely involve identifying and quantifying exit objectives with a professional team of legal and financial advisers, maximising and protecting the value of your practice to preserve and grow its value, deciding who you want to sell to (an insider or outsider), and developing a contingency plan for both the practice and yourself.
You will also want to use this time to prepare the list of mandatory legal documents and financial records in advance of the selling process. This gives you adequate time to review and amend remuneration agreements, as well as staff policies and contracts, to safeguard the goodwill of the practice and ensure as many people as possible – including the future buyer – will benefit from the sale.
It is also essential to consider the structure of the deal that you are hoping to secure. For example, it might be preferable for a business sale to result in a clean break with all consideration being paid on the completion date.
However, there are situations where this is neither feasible nor the best way to structure the deal. 'Deferred consideration' is fast becoming commonplace in dental transactions, especially in cases where independent practices are selling to corporates.
In simple terms, it means that the buyer only pays part of the sales price, known as 'initial consideration', upon completion (generally 70%-80%). The buyer then pays the outstanding amount at a later date, and this is usually linked to financial targets. It is only when these targets are met that the withheld money, known as 'deferred consideration', is paid. A standard deferred period can be 2-3 years for a typical private practice.
For the buyer, deferred consideration is attractive in that it mitigates some of the risk of a purchase by ensuring that the seller retains some responsibility for the practice's performance, post-acquisition. Deals can be linked to targets such as the business' post-sale EBITDA (Earnings Before Interest, Tax, Depreciation and Amortisation), or practice or individual turnover.
It is important for the vendor to carefully consider the agreed targets. For example, whether the conditions of the deal are linked to personal or overall business performance. The seller will need to bear in mind that once the practice is sold, they will likely have little impact on how the practice is run, staff retention, and cost structure etc. The vendor should have put protocols in place to protect against personal illness or underperformance.
In most cases, it may even be agreed that the vendor continues to work at the practice for a specific time period after the sale to assist in securing the deferred consideration, perhaps as an associate on a part-time basis. This could be of particular benefit to the buyer if the principal is a 'high grosser' (gross earnings in excess of £300,000 per annum) as they will be considered as an essential asset to the practice.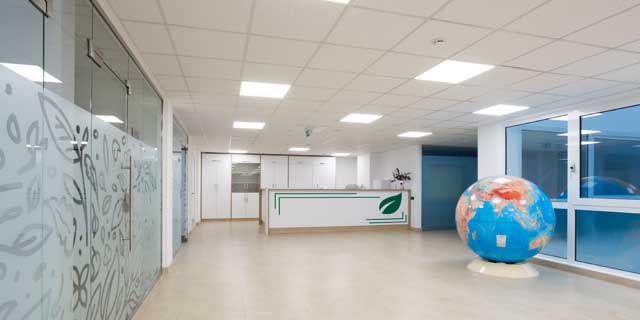 For dentists within this bracket, it is important to consider if you want to remain working in the business for years post-sale, and make sure contracts are agreed that protect you and minimise risk if conditions are not met. The primary advantage of deferred consideration for the seller is that it opens up a group of potential buyers who may pay an overall higher value for the business, but are more risk averse to managing the turnover post completion.
For a number of years our team at Dental Elite has been providing expert advice regarding dental exit strategies and practice sales. Our specialist knowledge and professional experience will provide you with peace of mind that your exit strategy will be completed comprehensively and with the support of trusted advisers.
You may also benefit from a free practice healthcheck and valuation that will suggest ways in which you could maximise your business' potential. By considering your strategy well in advance, you will be granted the time and know-how you need to optimise your exit strategy and ensure you achieve the best deal for your business.
For more information about Dental Elite, visit www.dentalelite.co.uk, email This email address is being protected from spambots. You need JavaScript enabled to view it. or call 01788 545 900