Dental Elite's Luke Moore says: "Be prepared for the return of UDA targets"
The COVID-19 pandemic has created a seismic shift in the dental landscape, not least for dentists with NHS contracts. With practices forced to close between April and June 2020, and adopt new restrictions once open, UDA targets were made impossible.
In light of this, NHS England has introduced a system by which practices have been able to deliver reduced activity levels for the remainder of the contract year, and thereby avoid financial penalties. From 1st January 2021, dental practices were asked to deliver 45% of their contracts. The threshold then increased to 60% from 1st April, which is set to last until 1st October 2021 when pre-COVID targets are expected to return.
It is also important to note that NHS England introduced slightly different targets for orthodontic practices, which increased to 80% of their total contract targets from 1 April 2021. The cliff-edge drops in funding remain at 36% for dentistry and 56% for orthodontics.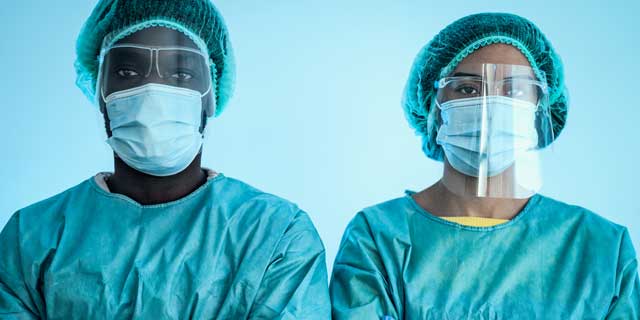 The example from the NHS Business Authorities document [1] illustrates how UDA activity is calculated if the provider achieves 60% or above between 1st April and 30th September 2021 (deemed to be equivalent to 100% for 2021/22) and has met all associated conditions. A 16.75% adjustment to reflect variable costs not incurred due to the reduced patient care activity will be applied in place of the usual clawback.
Example:
'Practice A' is a non-UDC with a contract to deliver 13,000 UDAs annually at £25/UDA. From April they are carrying out on average 62% of usual contractual activity, reducing their monthly UDA delivery target from 1,083 to 650. If met, this will equate to 2,473 of undelivered UDAs that, when multiplied by the 16.75% adjustment to reflect variable costs not incurred, gives a total of 414 UDAs.
Multiplying the 414 UDAs by £25 gives £10,335.60, that will be applied at year-end reconciliation. If you need extra clarity on the financial side of your NHS contract, queries can be directed to your Local Area Teams (LATs).
Two months to get back on track
Come October, you'll want your practice to be fighting fit to meet your pre-COVID targets. Here are some things to consider ahead of time to help you get prepared. You are likely to have adjusted your practice opening hours to comply with increased fallow times and staff availability. By October, you will need to commit to remaining open through normal contracted surgery hours. This might require returning your staff rota to its pre-COVID state as you bring team members back from furlough and all staff resume their standard hours.
In addition to reducing hours, you may have chosen not to recruit fresh associates, or have reduced dental therapy provision while UDA targets were lower. Now is the time to review your UDA target and make sure you have the full clinical provision to meet it.
Associates will often need to give three months' notice at their current locations and dental therapists may have to rearrange days elsewhere to fit into the proposed surgery time. Recruiting now will ensure you are able to hit the ground running when full targets need to be met.
The transition to a new normal, including a more regular working pattern, will likely extend the stress felt by the team over the past 18 months. Perhaps look at rewarding your team in the short- to medium-term with incentives such as a cash bonus or free lunch. Offer perks, alongside ensuring they have the right tools for the job, to help keep the team motivated.
Be aware that pay rises will negatively affect valuation so considering alternatives can often be the best option.
The advent of COVID-19 introduced a raft of guidance and SOPs targeted at ensuring the safety of patients and practitioners alike. With an expected increase in the number of patients and frequency of treatments it is important to review practice procedures to ensure they remain fit for purpose.
Patient flow and practice layout should be reassessed to meet the needs of the increased number of patients and staff. Think about maintaining single entry and exit points for patients, and two-metre distancing where possible, ideally marked on floors. For staff, ensure regular COVID testing, and consider establishing a process for reviewing staff health and wellbeing.
By planning ahead, principals can ensure their businesses are in a strong position to take on the challenge of returning to pre-COVID UDA targets. Rest assured that additional support is always available from Dental Elite. We can provide expert advice and guidance about navigating the transition of introducing more patients and staff into your dental practice, along with recruitment services.
Contact the team to find out how they can help. Visit www.dentalelite.co.uk, email This email address is being protected from spambots. You need JavaScript enabled to view it. or call 01788 545 900
Reference:
1] NHS Business Services Authority. Guidance to support dental contract management arrangements for April 2021 to 30 September 2021. Available at https://www.nhsbsa.nhs.uk/sites/default/files/2021-03/2122%20CM%20guidance%20FINAL%20v1.1.pdf [Last accessed 26.5.2021].