Dr Ian Buckle talks about "Speaking the same language, digital dental workflow for the whole team" with 3Shape TRIOS and Cerec
"The first step toward change is awareness. The second step is acceptance." Nathaniel Branden, psychotherapist and specialist in self-esteem.
"Sometimes the first step is the most difficult, and we've just taken it." Steve Jobs, co-founder, chairman, and chief executive officer (CEO) of Apple Inc.
Dr Ian Buckle, dentist and director of the Dawson Academy UK, spoke about his experience of the digital dental workflow during his keynote lecture at the Henry Schein Digital Symposium 2017. Dental Review attempts to encapsulate the essence of his witty talk.
Digital dentistry is not about great big things – it's about getting started. It is a great thing to be a dentist today, to be a smile designer. There are so many opportunities to learn new things and take our understanding forward, and thanks to developments in digital dentistry, clinical practice is no longer a question of NHS or private practice, it is about performing good dentistry.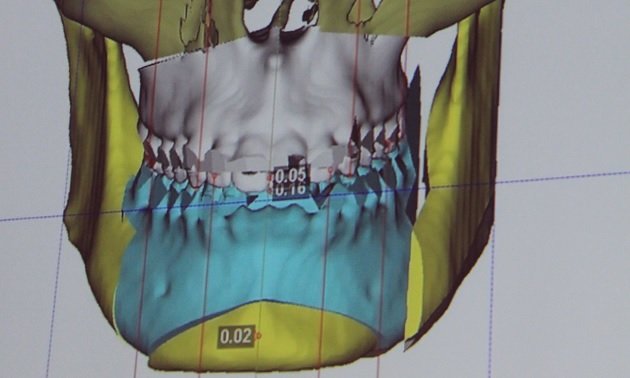 We all want to make our lives easier, but we still haven't got a box we can put our patient's head in that will tell us what we need to do next, it might be close but it hasn't happened yet. So what is digital dentistry about? It's about doing it fast, doing it right, and doing it on time. If we as a profession don't embrace digital technology we will go the way of Kodak and Blockbuster, neither saw the opportunities inherent in digital developments and both have gone bankrupt.
Young dentists have to learn about digital dentistry after leaving college, the dean of my old college still believes in traditional, analogue dentistry. Well, nowadays we're creating a whole lot of dentistry and somebody will have to deal with it, and digital is faster. It supports good dentistry. If you are a bad dentist it won't make you any better. It is a truism that technology can get you into trouble faster, but good dentistry underpins success in the digital age; do it right, do it fast and do it on time.
Start with getting good information about your patient's oral condition. I intraorally scan every one of my patients using my TRIOS 3 scanner from 3Shape. It is a wireless hand-held scanner that allows me to see the situation straight away, margins, bite and occlusion are all there for me in a clear form that not only allows me to discuss the treatment plan with my patient, but also, thanks to its open architecture, I can upload the scan directly into my smile design software so I can show them what the finished result will look like. It is a great way to get acceptance for your treatment plan.
By engaging with new technology I can practice dentistry the way I always wanted to. Inspired by Livio Yoshinaga, Christian Coachman and Paulo Kano's SKYN concept of digital smile design (DSD), a combination of science and art − personally I'm more of a scientist – we create teeth that look and function like real teeth. We've moved away from great white slabs of Hollywood dentition to aesthetic outcomes and natural smiles. We perform the wax-ups in the virtual world and always plan for the optimum outcome.
Case study
I had a bulimic patient who suffered from acid erosion on the lingual surfaces of her teeth. As part of the treatment plan I decided on zero prep, she'd lost enough enamel already. I scanned her teeth and my technician was able to create an incredibly accurate virtual wax-up from which he could mill taco shell provisionals on the Cerec machine, ready for a try-out and tweak, and then I could scan those before making the final restorations. I can't stress how much intraoral scanning has improved my daily workflow. I no longer have to think about how I'm going to store hundreds of environmentally unstable gypsum models; I have accurate digital models on file I can call up whenever I want to, and I can compare them with the most recent scan for a real-time demonstration of changes in my patient's oral situation, meaning I can monitor and demonstrate wear and gingival recession. In my opinion intraoral scanning looks more professional and I see it as a great practice builder.
Will digital workflow see the end of dental technicians? No, but the way we work together will be different. My technician is my materials consultant; he knows which material will provide the most natural, optimum outcome. I prefer to leave that side of things to him, he is cleverer than me. I can concentrate on what I do best and so can he. It is a good working relationship.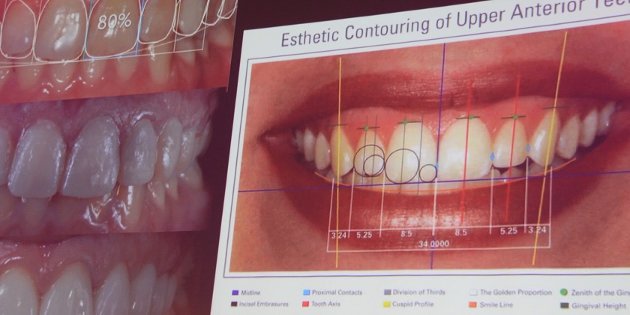 I don't just use intraoral scans, I also use cone beam computed tomography (CBCT) when I need to know where the teeth are in the bone and how much bone I have to work with. If you're going to perform orthodontic manipulation on your patient's teeth or you plan to place implants, you need to know if they're going to be viable. When do you want to know it isn't going to work? Digitally before you start or during treatment when it all begins to go wrong? I would rather say at the outset, "Looking at the situation in your mouth I'm afraid there is a real chance of failure if we proceed with this treatment plan, do you still want me to continue?" That sounds so much better than, "I'm sorry it didn't turn out the way you wanted." Digital dentistry means having the information at your fingertips that will help you make the right decisions to provide consistently predictable optimum outcomes.
The easiest thing in practice is the dentistry, the most difficult is staff. Close second is the patient. Get rid of those two and this job is a doddle. Digital helps patients see what's going on and can save us from embarrassing and potentially litigious explanations when dentistry goes wrong. It also supports a great business plan for your practice. So, engage with your team, get them on board. Your brand new TRIOS 3 scanner is no good to you is it's been pushed to the back of a cupboard by your dental nurse who likes taking traditional impressions. Digital workflow involves the whole team; it helps if we're all speaking the same language.
Digital dentistry can perform amazing things. For example, mandibular restorations after cancer or injury can involve harvesting bone from the leg or hip. Digital design allows the surgeon to precisely harvest the piece of bone need to fit, precisely plan how best to remove that bone, and where to take it from, to minimise discomfort for the patient. It also means we can place dental implants into the bone before it has been harvested to speed up the dental restoration process. That would never have been possible using traditional technology.
In conclusion, remember this acronym "WIDIOM?" Would I Do It On Me? Think hard about whether you would want any procedure you're planning done to you or your loved ones. If the answer's no, why are you doing it to your patient? Digital dentistry in a nutshell: It is more predictable; more productive; and more efficient. Get dentistry done faster and better and you can spend more time doing the things you enjoy most. Time to take that first step; welcome to the digital world.