BACD asks: "Cosmetic dentistry – what's fuelling the growth?"
Britons are notorious for being the butt of jokes about yellow or crooked teeth, but many people in the UK are now challenging this age-old stereotype. Today, the British population spends hundreds, if not thousands of pounds each year on dental care. Patients have developed a greater desire for a smile that not only feels healthy but looks good as well, which has driven the increasing demand for cosmetic dentistry in the last few years.
According to current statistics, the global market for cosmetic dentistry is predicted to grow at an annual rate of 5%, increasing its value to an estimated £21 billion by 2026 [1]. With dentists already benefitting significantly from offering the latest treatments, what's fuelling the growth of this booming industry?
Millennials and Baby Boomers
It might be stating the obvious, but the British population is aging. This means that Millennials are reaching their peak spending years, and the infamous Baby Boomers of the 1950s and 1960s have greater disposable income than ever before. These two groups of patients understand the importance of looking after their teeth and gums, which is why they are willing to spend more on high quality dental care.
Despite their age difference, their motivations are similar in that both groups seek to enhance the health and appearance of their teeth in order to benefit from improved self-image and self-confidence.
As the generation that is taking much of their natural dentition with them into old age, Baby Boomers are most likely to suffer from complex dental problems such as tooth loss. They often require comprehensive cosmetic and restorative treatment in order to maintain optimal dental function and aesthetics.
On the other hand, Millennials are more likely to invest in quicker, more convenient ways to improve the look of their smile and celebrate their individuality. They make up the largest proportion of patients seeking minimally invasive cosmetic dental procedures, including tooth whitening and orthodontics [2,3]. ,
Celebrity influence
Ever since Jack Fincham graced our television screens with blinding, pearly white teeth, many young patients have obsessed over cosmetic dentistry and seek to achieve the so-called "Love Island smile". In fact, the age of digital technology and the internet has meant many beloved celebrities, trend setters and beauty bloggers have had a much greater influence over patients' dental aspirations.
This comes down to the fact that social media platforms such as Facebook, Twitter, Snapchat and Instagram have enabled even the highest profile celebrities to share intimate details of their personal lives via images and videos, thus giving rise to today's "selfie culture".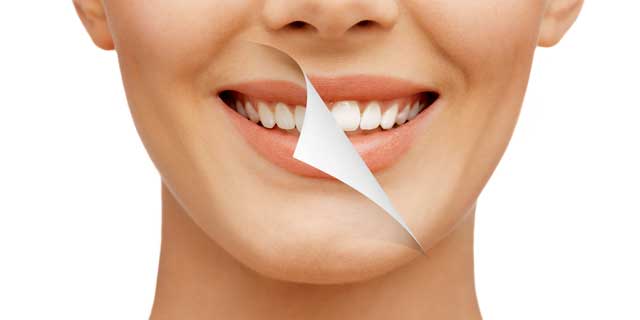 Naturally, as more interactions now take place via social media and other forms of digital communication, greater emphasis has been placed on an individual's online image and persona. This has driven the desire for good looking teeth, particularly as a straight, white smile can influence perceptions of success, popularity, intelligence, attractiveness and general health [4].
The demand for cosmetic dentistry has been further endorsed by famous faces such as Kim Kardashian and Kylie Jenner, who – like many others – have used their online influence to promote cosmetic dental products and treatments they value.
Improved treatment
New technology, materials and procedures have also played a major role in the cosmetic dental boom. "Same-day smiles" have become a reality, as cutting-edge CAD/CAM systems, advanced intraoral scanners and sophisticated 3D imaging software have been combined to facilitate improved diagnostics and treatment.
This technology can also show patients what treatment can achieve with regard to dental function and aesthetics. In fact, highly accurate restorations – including crowns, veneers, onlays and inlays – can be fabricated on-site within a single appointment, ensuring reduced chair-time and improved patient compliance.
Restorative materials have improved significantly over the last decade. Professional tooth whitening solutions enable patients to brighten their smile with minimal risk of tooth sensitivity. Additionally, hybrid materials have been created by combining the beneficial features of glass ionomers with those of composites to achieve enhanced aesthetics without any compromise on strength.
Dental implants have become a more desirable alternative to dentures. Many state-of-the-art implants can be placed and restored in one surgery for a more stable and aesthetic outcome. Most implant systems are now indistinguishable from natural teeth – not only in appearance, but also in terms of function.
Improvements in cosmetic dental treatment concepts and techniques emphasise the importance of continued education. Joining a dedicated organisation like the British Academy of Cosmetic Dentistry (BACD) could be of huge benefit to practitioners looking to develop their cosmetic and restorative services.
A highly inclusive group of dental professionals, the BACD provides unlimited access to a variety of social and educational events, including Recommended Meetings led by some of the profession's most renowned individuals. These sessions present an ideal opportunity for practitioners to enhance their cosmetic dental knowledge and skills.
Modern advances ensure the high quality and longevity of treatment, so it's no wonder cosmetic dentistry continues to grow in popularity. Keeping up-to-date with the latest industry trends and developments is essential in order for practitioners to be better prepared to meet future patient demands. To discover more visit www.bacd.com
References:
1] Credence Research. (2018) Cosmetic Dentistry Market By Product (Dentistry Systems And Equipment, Dental Implants, Dental Bridges, Dental Crowns, Bonding Agents, Orthodontic Braces, Inlays And Onlays, Dental Veneers, Charge-Coupled Device (CCD) Detectors) – Growth, Share, Opportunities & Competitive Analysis, 2018 – 2026. Link: https://www.credenceresearch.com/report/cosmetic-dentistry-market. [Last accessed: 29.01.19].
2] Dentistry. (2019) UK survey says 43% of respondents want whitening, veneers or straighter teeth. Link: https://www.dentistry.co.uk/2019/01/04/uk-survey-says-43-respondents-want-whitening-veneers-straighter-teeth/. [Last accessed: 29.01.19].
3] Orthodontic Practice. (2018) Adults seeking orthodontic treatment in the UK continues to rise. Link: http://www.orthodontic-practice.co.uk/2018/05/08/adults-seeking-orthodontic-treatment-uk-continues-rise/. [Last accessed: 29.01.19].
4] PR Newswire. (2012) First Impressions Are Everything: New Study Confirms People With Straight Teeth Are Perceived as More Successful, Smarter and Having More Dates. Link click HERE [Last accessed: 29.01.19].